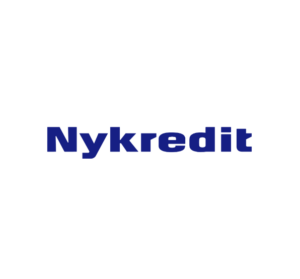 Graduate Programme Facts
Functions
Finance, IT, Project Management, Product Management, Software Engineer, Data / Analytics
Time per rotation
12 Months
International rotations
No
Language requirements
Danish
---
Applications Open
February 13, 2023
Applications Close
March 3, 2023
Programme Start
September 1, 2022
About Nykredit
Som Graduate i Nykredit får du en unik karrierestart, hvor du med en fastansættelse gennemgår et accelereret udviklingsforløb på 12 måneder. Du kommer til at arbejde i et Nykredit, som er på en rejse, hvor vi rykker endnu tættere på vores kunder. Derfor forventer vi, at du er klar til at gå den ekstra mil – for kunden, for projektet og for Nykredit. Til gengæld kan du forvente, at din ekstra indsats, dine ambitioner, din vilje og dine samarbejdsevner anerkendes og belønnes med ekstra ansvar.
Our take on the Nykredit Graduate Programme
The 12-months graduate programme at Nykredit gives you opportunities to fast-track your career, mainly in the intersection between IT and finance. Nykredit is known to be on the digital frontline within their banking solutions and you can expect to be part of this journey. Nykredit see opportunities in graduates that might come with a different background to the natural choice of a given graduate track. Instead, there is a belief that learning and experience can be gained through the time in the programme and that diversity is beneficial. Hence, you should be open-minded when comparing your background with the graduate opportunities in Nykredit.  
The development of graduates are a cornerstone in the company and you will see specific plans laid out for you and your development from the beginning. When one assess the elements of the programme, it stands out as solid and well-developed. Introduction and on-boarding is a focuspoint, where you will find yourself in social situations as base camps and teambuilding exercises. Although the programme doesn't have any rotations per se, you can expect to visit other departments and subsidies of business, including 1-day practice days, where you are deciding which departments you would like to spend time in. 
All in all, the programme makes the transition into worklife from student life as smooth and exciting as possible. There is no doubt, that graduates coming out on the other side of the programme have the optimal conditions for a great career in the future. Hence, the programme is highly recommended by Graduateships.
Graduate Programme Benefits
Omsorgsdage, gode forsikrings- og pensionsordninger, fitness, fleksible arbejdsforhold, frugt- og kantineordning, adgang til forskellige rabatter, massage ordning og mange flere andre goder.
Insights on the Nykredit Graduate Programme
Graduate Progressions (example of roles after the graduate programme)
Graduate -> Senior Specalists  
Graduate -> Managers
The Verdict
What's good
"Flexibility in terms of background and tasks"
"Many social graduate activities "
"Great focus on graduate development"
Nykredit Graduate Programme
Denmarks Leading Financial Services Group
Rank: 3
Company size: 1001-5000
Global: No

Graduate programme: Yes
Intern programme: No
Website:
Link