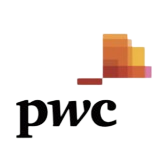 About PwC (PricewaterhouseCoopers) LLP
New York-headquartered professional services firm PwC LLP is the U.S. member firm of PricewaterhouseCoopers International Limited, whose network of firms operate in 157 countries, employ more than 223,000 people, and serve more than 90 percent of the FT Global 500 (a snapshot of the world's 500 largest firms). 
In the U.S., PwC focuses on audit and assurance, tax, and consulting services. Additionally, in the U.S., PwC concentrates on 16 key industries, and provides targeted services that include-but are not limited to-human resources, deals, forensics, and consulting services. By revenue, it's the second-largest accounting firm in the country. 
Although the firm's reach is vast these days, in the beginning it was just Samuel Lowell Price, a London accountant who hung out his shingle in 1849. He was subsequently joined by two more accountants, and in 1865, the partnership renamed itself Price, Waterhouse and Company, which grew to become a prominent international network of independent member firms. The "Cooper" comes from William Cooper, another London accountant who started a firm with his brothers in 1854. A century later, the aptly named Cooper Brothers merged with two North American firms (Lybrand, Ross Brothers & Montgomery in the U.S. and McDonald, Currie & Company in Canada). The combined firm was named Coopers & Lybrand, and in 1998, it merged with Price Waterhouse. The tie-up was a blockbuster: both C&L and Price Waterhouse were ranked among the top-six accounting firms in the world.
Audit firm with great expertise and credibility
How do you choose accounting firm? Many individuals, businesses and corporations in PwC's list of customers have chosen us because we are present, while we draw on a worldwide network of experience. Whether you represent a sole proprietorship or a listed company, so do our auditors optimal service.
We maintain and continuously develop the knowledge and know-how that you enjoy. Our working methods and tools are carefully prepared, always up to date with respect to legislative requirements and is used daily at thousands of audits, locally and globally.
Just resources do you with us will find a number of areas of expertise in auditing that add value to your business. But the most important is probably that we can bring to your annual report the credibility that our endorsements and statements imply.
A contact person and a whole team of experts at hand
No cases or clients alike. Therefore, our services tailored to each client. When you choose PwC as audit firm, we assign a team of staff with the necessary experience with industry knowledge and insight into precisely the conditions that characterize your company's situation. We always just the  accountant who understands your business needs and challenges.
You get a primary contact person is the one who has the overview and preserves the deep insight throughout the audit and review of your annual report. Is there a need for assigning experts in some of our specialties, helps your contact to find the right one. Both locally and internationally. It makes revision effective – and gives you the professional sparring.
One point of contact – for all the markets are moving on
By choosing an audit company PwC's size, you get an easier communication across markets. Are you a Danish company with plans to expand to other markets, you get one contact person at PwC in Denmark – which ensures that communicate your needs and wants out of the current PwC offices. Everything is done with local expertise so that we ensure that management's focus reaches out to the farthest subsidiaries. And because everything is reported through one contact, you get an overall feedback from someone who speaks your language – and know your motives.
Audit in the United States – we sell the American Way – in Danish
PwC's accounting firm for the majority of Danish companies that are publicly traded in the United States, so we have experience – and familiarity with – the challenges it entails. Our tools are designed so that we comply with US demands for revision. All this knowledge can also be used if you are American-owned and therefore have to report for US accounting standards US GAAP. Thus, we have specialists in  US GAAP , FATCA and the special rules introduced by the  Sarbanes Oxley Act.
In order for you to learn more about how you should achieve a graduate position at PwC, Graduateships sat down with PwC recruiter Emily Nowicki. You can read the whole interview with Emily talking us through the graduate programme at the company here.
Hear about the PwC Graduate Programme and the 5 things Emily from PwC recommends for a stand-out CV
PWC Accounting
PwC operate in 157 countries, employ more than 223,000 people, and serve more than 90 percent of the FT Global 500
Rank: 2
Company size:
Global: Yes

Graduate programme: Yes
Intern programme: Yes
Website:
Link