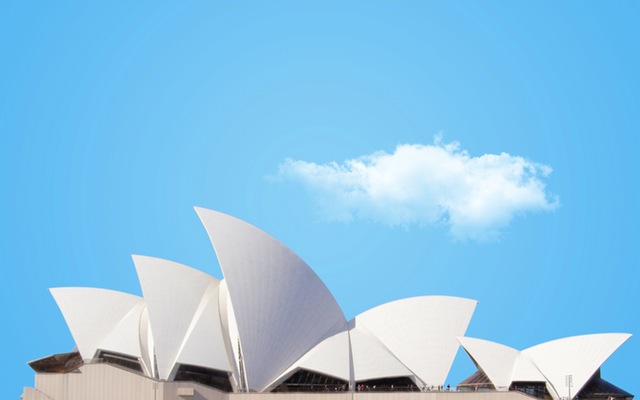 Nicolas was one of the lucky few who made it into the Novo Nordisk Graduate Program. Last year the programme had more than 10,000 applicants targeting 46 positions – that's less than a 0.5% admission rate which makes it one of the most competitive graduate programmes globally.
Becoming a Novo Nordisk graduate
Nicolas is currently 'surfing' through his 3rd rotation in Sydney but agreed to share some of his thoughts on the programme and a few tips and tricks to this year's applicants. ATT: Application deadline for most programmes are 12th February so hurry up and apply!

It actually came as a surprise to Nicolas when Novo Nordisk selected him as one of the few candidates to attend an initial phone interview. Between the application to Novo Nordisk and the invitation to the phone call, Nicolas had already secured a position as a consultant for an advertising agency in Copenhagen. "I was actually pretty settled around working for the agency and really liked my job there, but when I got the opportunity with Novo Nordisk I had to go for it. I knew it would be super competitive however working for Novo would be a dream come true". The dream became reality when Nicolas was accepted into the Global Marketing programme in 2016.
A company needs to have other purpose than just generating revenue
"My grandmother has diabetes type 2 and as such I have experienced the disease up close for many years and seen how it impacts people's life – and how Novo is making a real difference improving the life of people with diabetes. It sounds cheesy, but besides the opportunity to work for one of the most valuable and largest Danish companies, that was my key motivation to apply for the programme. I wanted to work for a company that serves a greater purpose. I mean, they of course need to make money and be very good at that, but also have a vision of making the world a better place".
As many other CBS students Novo Nordisk has always been one of the companies that Nicolas could see himselves working for, which is why he knew the chances of making it all the way were slim. "The year I applied for the global marketing programme only two were hired out of 1,200 applicants – that's less than 0.2%, so I obviously feel super honored to be one of the chosen few and thoroughly enjoy working for Novo now".
The graduate programme develops you from scratch
Coming from the advertising world Nicolas was used to a fast pace, but sometimes he missed having an industry knowledge when dealing with clients. In some ways he argues that he was given responsibility faster at the agency compared to Novo Nordisk, however the tradeoff was that there was less structure in his professional development. "Novo Nordisk is a huge company with more than 40,000 employees in 75 countries, so you are naturally one of the most junior people when you start, but once you have been there for a while you are able to get a lot of responsibility, especially during the rotations. One of the things that I feel that I missed working at the advertising agency was to get a bit more training and I always felt I lacked industry knowledge that would have been beneficial when dealing with clients. At Novo you are taught almost everything about the business and the products before you start to really add value back to the business.  The graduate programme develops you from scratch and the training is much more systematic than what I have experienced before".
Ultimately the graduate programme has been super rewarding for Nicolas, however for some a consulting job or a finance job might be the right thing – it really depends on what kind of person you are and what climate stimulates your learning the most.
HQ, Malmo and now Sydney
One of the aspects that attracts applicants the most is the possibility to experience a truly international company. Novo Nordisk is currently operating in 75 cities and offers all graduates to go on either 3 or 4 rotations lasting 6-8 months (at least one of them being outside of Denmark). "I started out in HQ, which almost everyone does, to really understand the business and the products. I then went to Malmoe where I was part of launching a new product. A really cool experience where I had a ton of responsibility which was what I was looking for at that point. You can't choose where you want to go, but together with your manager you will discuss what location is the right thing for you and apply. My third rotation is in Sydney where I just arrived – so far it seems like a very vibrant city and I'm looking forward to working with the marketing team down here".
Customise your application to Novo Nordisk specifically
One of the most important pieces of advice for applicants is to make sure that they customise the application towards Novo Nordisk specifically. "I spent a lot of time on my application for Novo Nordisk and wanted to ensure that my knowledge and passion burned through in both my motivated application and video clip. It's easy for the reviewers to see when an applicant spent time on their application and when someone just used generic content. If you are really interested in applying for Novo Nordisk I would recommend to spend a decent amount of time researching the business and the different products".
To get noticed amongst thousands of applicants? keep your CV and more simple!
"My recommendation for the overall application is to keep it simple. Novo Nordisk receive so many applications that the ability to keeping it structured and simple with a clear message is preferable". In general Nicolas suggest to touch upon the below topics in your application:
Why Novo Nordisk and not X,Y, Z company?

Show that you have an international perspective (exchange programmes, international courses etc.)

Highlight your education and the fit to the programme you are applying for

Good grades are a plus as they are looking for the smartest people, but not a must!

X-factor: something that sets you apart (won a championship in Chess? Climbed Everest?)
These are obviously only Nicolas suggestions and might vary from person to person.
What would you have like to have known back then that you know now?
"I think I had a general tendency to feel like that I had to sell myself at all times. This is actually not true – it's much more about being humble, curious and passionate about Novo Nordisk. And they don't expect you to have a ton of experience as this is the first real job for most people, but you should of course be confident in yourself and your skills."