Below you can see an overview of the financial institutions in Denmark offering Graduate Programs this year.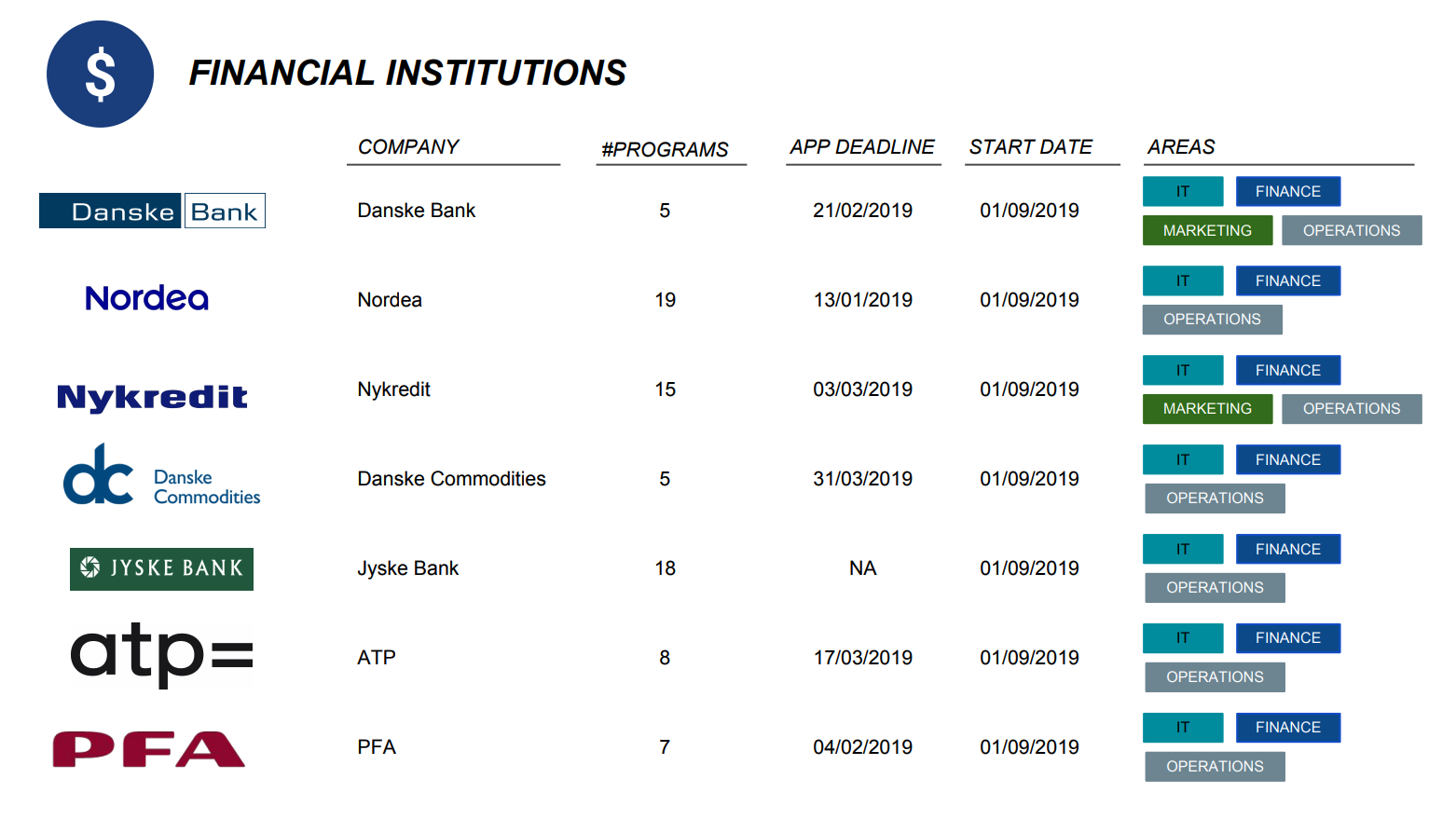 What is a Graduate Program?
So what is a graduate programme or graduate job? Isn't it the case that any job done by a graduate is a 'graduate job'? 
Firstly, as you'd expect, it's a job offered by graduate recruiters – companies large enough to need a constant flow of new talent that can be trained up for management roles in the future. Secondly, the job is almost certainly going to be a place on a formal graduate training program.
These programs are a way for recruiters to build up what is known in HR parlance as a 'pipeline': a group of high-flying graduates who are expected to aspire to leadership positions. In general it can be said that:
Usually lasts between 12 – 24 months

Includes rotations in other parts of the business (often international)

The pay varies but is often between 35,000 – 45,000 DKK per month

No role is guaranteed after the graduate program, but the majority finds roles within the company
2019 Graduate Program Guide