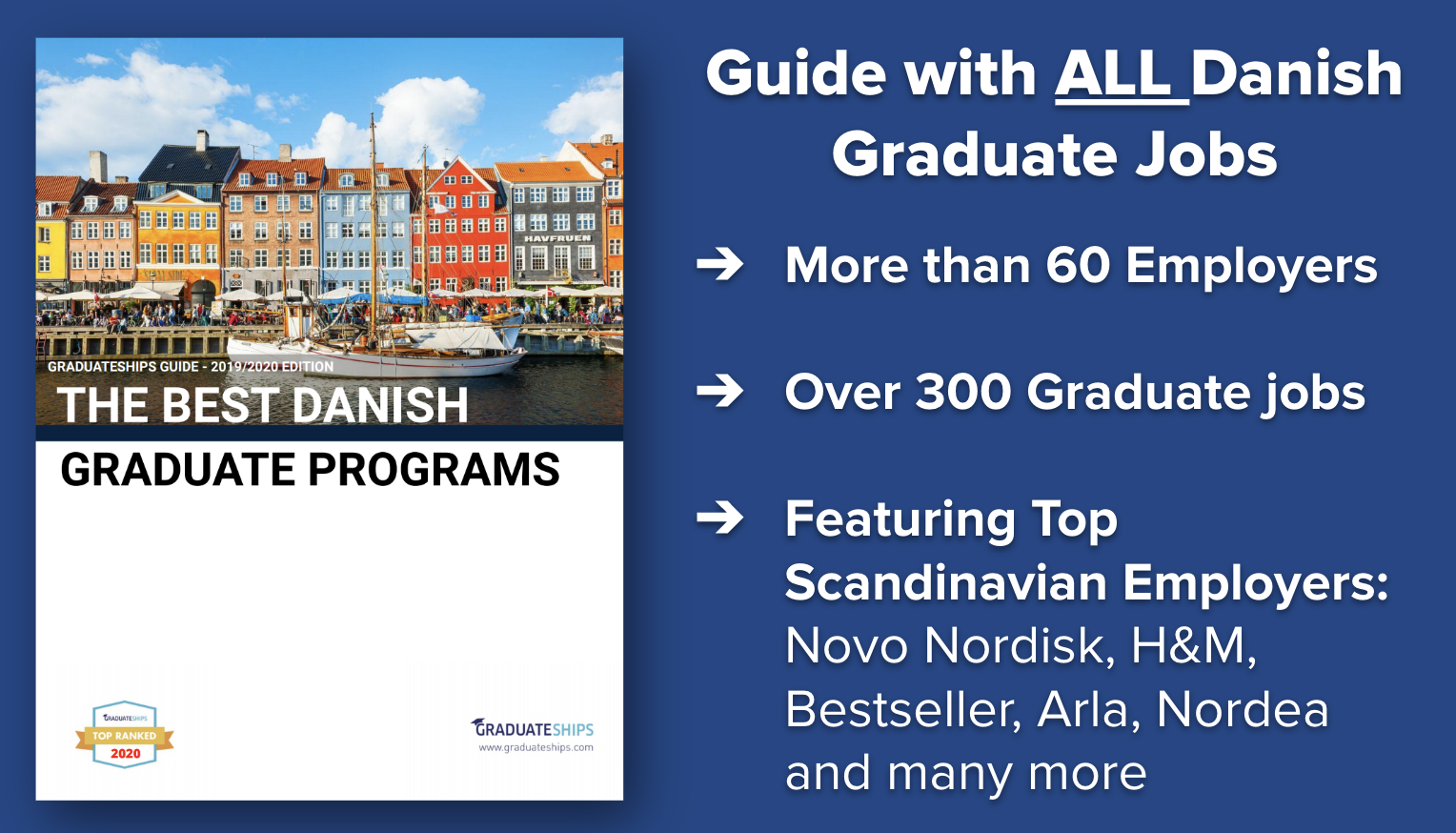 It's finally here – the 2020 guide to all Graduate Programs in Denmark. We have collected more than 300 graduate positions from more than 60 employers in Denmark. This is the most complete overview of graduate jobs in Denmark to date and will ensure you won't miss any of the deadlines!
The programs are spread out across Denmark and welcomes applications from almost all study directions
Click here to see the list of 2020 Graduate Programs
Below is a snippet of some of the companies you can find in the guide: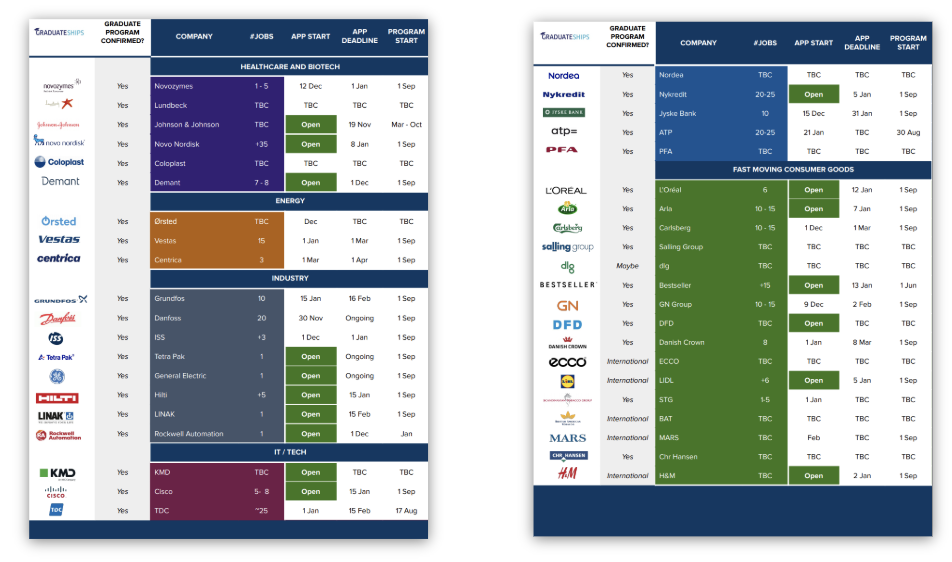 In the guide you can find details such as: 
Link to the open positions

Application deadline & start date

Duration of the program

Number of rotations (if there are international rotations included)

Company and application process information
Please like and share so all students looking for graduate opportunities receives the full overview of Danish graduate programs.
Insights into graduates, companies, programmes and recruiters
If you want to learn more about being a graduate, you can find our insight pages on a long list of companies with graduate programmes. These pages gives you a combination of general company information and specific graduate program information followed with insights from talent acquisition managers and graduates enrolled in the program.  
You can also find all the information gathered on Novo Nordisk as a company and their graduate programme specifically. 
Finally, the page includes insights from former Novo Nordisk graduate programme manager Caroline Sehested, which can give create the edge you need to make it into one of the most competitive graduate schemes in Denmark. She covers a broad number of themes, including how a great program should be designed, and how you identify which programs you should apply for.