It's finally here – the 2019 guide to all Graduate Programs in Denmark. We have collected more than 300 graduate positions from more than 50 employers in Denmark. The guide is broken down per industry (Financial Institutions, FMCG, IT, Consulting etc.) and includes the biggest Danish and international companies such as Novo Nordisk, L'Oreal, Danske Bank, Salesforce, Accenture and many many more. 
Click here to see the list of 2019 Graduate Programs
Below is a snippet of some of the companies you can find in the guide: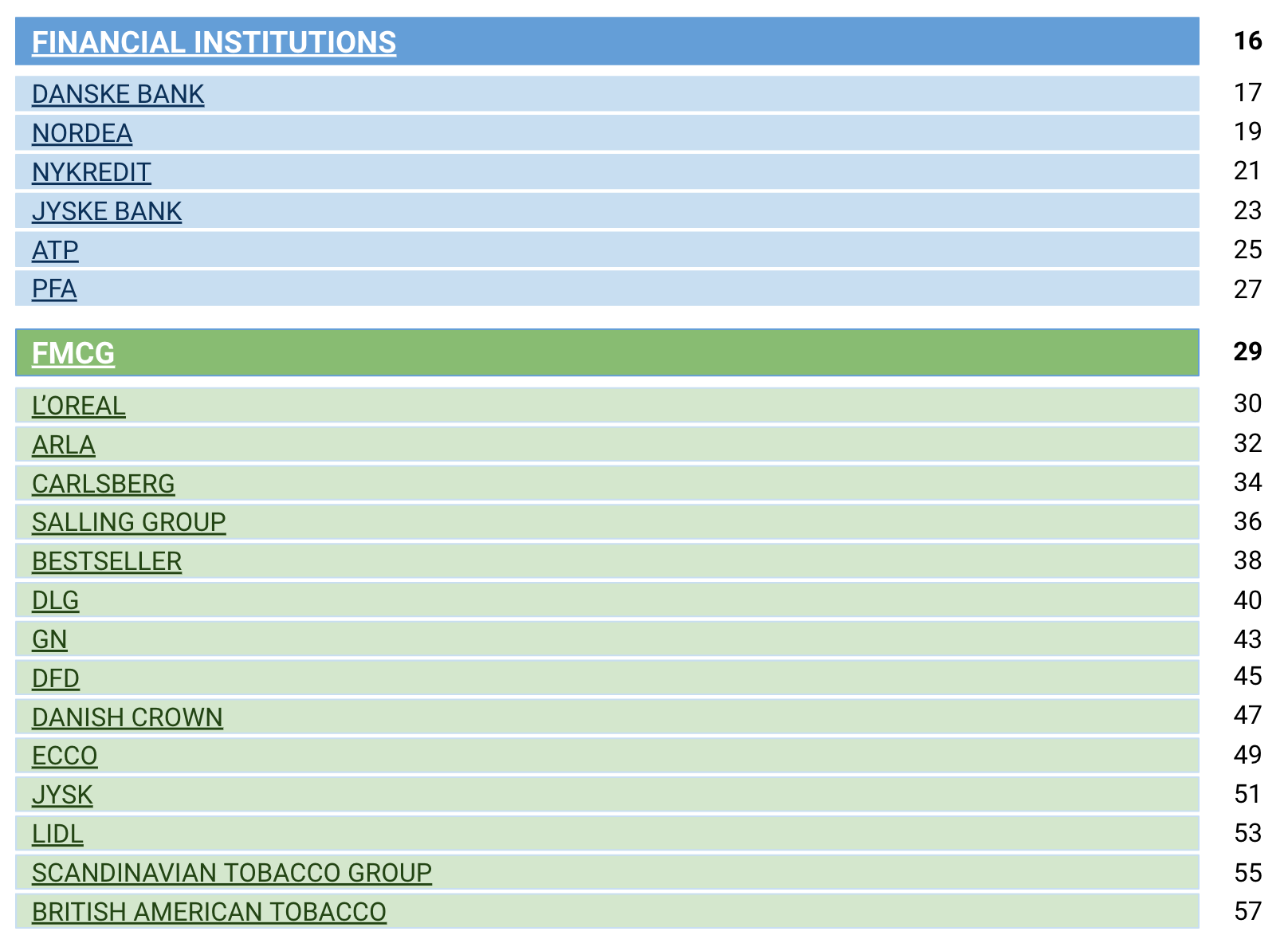 In the guide you can find details such as: 
Link to the open positions

Application deadline & start date

Duration of the program

Number of rotations (if there are international rotations included)

Company and application process information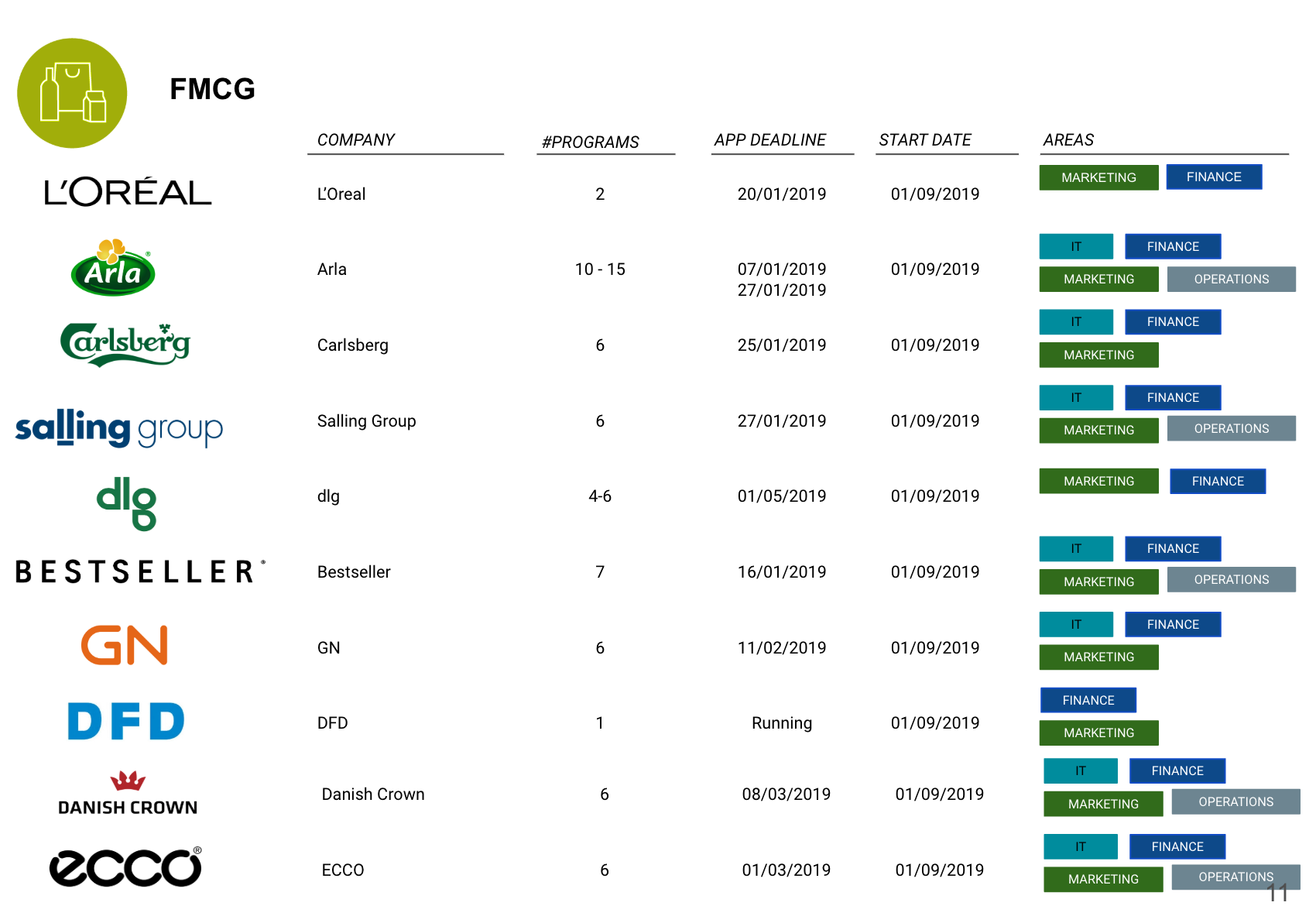 Please like and share so all students looking for graduate opportunities receives the full overview of Danish graduate programs.