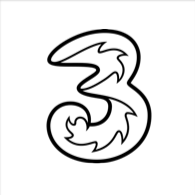 ABOUT THE COMPANY
3 offers mobile voice and data connections via 3G, 4G and 4G + mobile network. 3's customers are frequent users of data on mobile and has for years been the largest data consumption in Denmark. With an offer of free roaming in 52 countries through the concept 3LikeHome want 3 to be the preferred telecommunications company seafaring Danes.
3Danmark has offices in a renovated warehouse in Scandiagade in Copenhagen southwest district. We employ about 650 employees.
3 has over 1.1 million customers in Denmark.
3
3 offers mobile voice and data connections via 3G, 4G and 4G + mobile network
Rank: 25
Company size: 500-1000
Global: Yes

Graduate programme: Yes
Intern programme: Yes