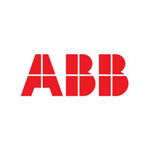 Who we are – ABB in brief
ABB is a global leader in industrial technology. Based in Zurich, Switzerland, the company employs 135,000 people and operates in approximately 100 countries. The firm's shares are traded on the stock exchanges of Zurich, Stockholm and New York.
ABB's North American operations are headquartered in Cary, North Carolina, and employ about 30,000 people in multiple manufacturing, service and other major facilities.
The company in its current form was created in 1988, and quickly established a presence in the US through acquisitions as well as organic growth.  Westinghouse, Combustion Engineering, Bailey Controls and many other highly respected firms joined the ABB family.  In the last few years, ABB has dramatically expanded its US operations with the acquisitions of Baldor (motors, mechanical power transmission), Thomas & Betts (low-voltage products), Ventyx (enterprise software), PowerOne (solar inverters) and Los Gatos Research (measurement instruments).
ABB's success has been driven particularly by a strong focus on research and development. One of its seven global R&D centers is located on the campus of North Carolina State University in Raleigh along with its Smart Grid Center of Excellence and the regional headquarters for ABB's power-related businesses.
This focus on technology development has produced numerous breakthroughs and industry firsts, many in the United States, from the world's largest drive at NASA's National Transonic Facility Wind Tunnel in Virginia to the world's largest battery energy storage system in Fairbanks, Alaska. ABB has even supplied robots featured in the Terminator and Iron Man films.
Today, ABB stands as a global leader in industrial technology, and the US represents its largest growth market.
ABB - Global Early Talent Programme
ABB stands as a global leader in industrial technology
Rank: 16
Company size:
Global: Yes

Graduate programme: Yes
Intern programme: Yes