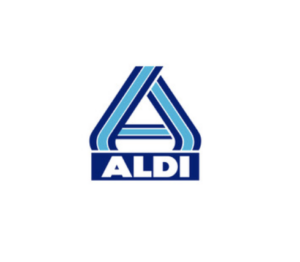 ALDI Denmark in constant change 
ALDI Denmark has 182 stores spread all over the country. The headquarter is located in Albertslund, Copenhagen and in addition ALDI Denmark has 3 regional locations in Karlslunde, Kolding and Haverslev, which each takes care of the stores in the respective regions. ALDI Denmark is a part of the ALDI Nord Group, which is one of the leading retail companies in Europe and represented in nine countries. 
Simply better!
In the beginning of 2017, ALDI Denmark started a big modernisation plan. As part of the plan, we have introduced many new products to our stores in order to keep up with the demand from our customers. Now we can offer an even greater selection of Danish products along with more ecology, more brands and a wide range of vegetarian and vegan products. In ALDI Denmark, we wish to do more than just develop our product range, but the entire store experience for our customers. As a part of the modernisation plan, we have given our fresh products an even more attractive placement, introduced new conveyer belts to our cash register, given the stores a more modern look and increased the overall customer experience.   
In ALDI, we have clear opinions to quality and responsibility is part of our DNA. We make decisions on a daily basis, which not only affects our suppliers, but the entire society. That is why we demand high standards from our suppliers, when it comes to animal welfare, social responsibility and production as well as environmental protection. Both national and international we collaborate with NGO's in order to reduce food waste, educate smaller farmers and develop initiatives for sustainable development. 
Make your career something special
ALDI is a dynamic and growing company, which offers extraordinary career opportunities for both freshly educated and experienced workers. There are big opportunities in order to create a career at ALDI in sales, logistics or administration. We are always looking for new talents, so please look at our career portal. 
ALDI
ALDI Denmark has 182 stores spread all over the country
Rank: 38
Company size: 3000-10000
Global: Yes

Graduate programme: Yes
Intern programme: Yes