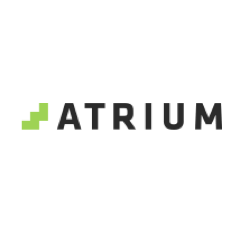 Welcome & values
Welcome to ATRIUM Partners.
ATRIUM Partners is a leading Danish independent financial advisor with activities in corporate finance advisory and wealth management.
ATRIUM Corporate Finance provides strategic and financial advice on acquisitions and divestments, mergers and joint ventures, carve-outs, generational changes, listings and equity offerings, delisting and debt advisory to small, medium and large companies, private equity funds and state-owned enterprises.
ATRIUM Wealth Management provides individual portfolio management in both traditional and alternative investments for wealthy individuals, pension funds, foundations and insurance companies. We are a completely independent advisor and multifamily office. We focus solely on preserving our client's fortune and on delivering good returns.
We are established as a partnership consisting of partners and senior employees with many years of experience from Nordic and international investment banking and asset management. In addition, we have access to substantial industrial expertise through our advisory board, Advisory Council, consisting of experienced professionals with extensive networks in a wide range of industries.
ATRIUM Corporate Finance is part of the international network MidCap Alliance and Wells Fargo International, where we have a global reach and local operational presence in more than 40 countries. The combination of financial expertise, industry knowledge and global reach serves only one purpose: To create value for our clients and investors.
Our values ​​and business philosophy are simple. We provide advice that is characterized by:
Integrity and independence – We strive for the highest level of integrity. We have no lending activities, no equity analysis and no trading activities. We are a pure advisory firm and have only one interest – the client. We are free from conflicts of interest that may arise in financial groups
Transparency – We provide advice that is transparent and easy to understand. We provide solutions that are tailored to the client
Professionalism – We always seek to be industry leaders with regards to quality. We are dedicated and persistent and achieve results through insight and business understanding
Experience and skills – We provide advice based on significant and long-standing financial and industrial experience. We continue to expand our competencies and team, which is one of the most experienced in our industry
Innovation – We provide value-added innovation and solution-oriented advice
Trust and seniority – We have a constant focus on building dependable long-term client relationships. We do what we say. Our focus means that our partner attention to clients will always have the highest priority. Our partners are always close to our clients and involved in all relevant parts of the process
Our main goal is to be the client's preferred partner, and we strive to accomplish this by creating good business for them in both the short and long run.
We always strive to meet our client's' expectations. We would like to hear from you as an existing client, or if you are considering becoming a client, with any ideas or queries.
ATRIUM Partners
ATRIUM Partners is a leading Danish independent financial advisor with activities in corporate finance advisory and wealth management
Rank: 48
Company size: 0-250
Global: No

Graduate programme: No
Intern programme: No