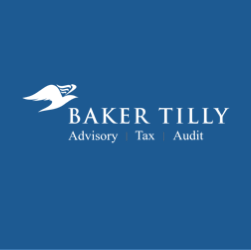 Baker Tilly – your trusted adviser
Baker Tilly's objective is to give our clients a little more and a better service than they would get elsewhere. We deliver quality advice on time and our services go beyond that of just the audit.
We have a focus on providing consultancy advice, taking your objectives as a starting point. We will collaborate with you providing advice on how to plan your future.
Together, we will discover where you want to go, what you want to do, and when you want to do it. Our approach to providing advice is holistic, meaning we will deliver the most optimum solution based on your objectives and possibilities in the short and long term.
In summary: We want to be the trusted adviser to owner-managed companies in Denmark!
Not necessarily the biggest, but the best both for our clients and for our employees.
Our four core values
In our Copenhagen and Odense offices we live by our four core values. We have all contributed to defining these values and therefore we are all part of them.
One Firm
At Baker Tilly we live by the motto "One Firm", and that together we are stronger. Our firm is structured in a way that no financial disputes between partners will arise, as they each own equal shares. This means that your assignments are always delivered by the best person or team. The mutual trust between employees mean that we can move fast from decision to action.
Best in Class
At Baker Tilly we have many experts, each with their own individual skills and expertise. We promote knowledge sharing across the firm to ensure experience and skills are transferred among employees which bring benefits to our clients. We are dedicated to developing our employees and keeping each other sharp. With us you will find space for personal and professional development and have the opportunity to create your own career.
Think Straight – Talk Straight
At Baker Tilly we adopt an informal tone. We believe ongoing and constructive communication between our clients and employees is essential for positive cooperation. We will tell you if we identify future opportunities and if we see challenges we will assess the risks and advice of the most appropriate action to be taken.
In summary: We say things, as we see them.
Passion
Our everyday keywords are commitment and insight in all aspects of our client's business in order to provide targeted advisory services. Our value "Passion" confirms that we want to become familiar with our client's business and provide advice with this in mind. It will be rewarding and exciting to go to work, and we will ensure our clients will work with Baker Tilly's employees who will deliver trustful and practical advice.
Baker Tilly
Baker Tilly is a member of Baker Tilly International, which is the world's 8th largest network of accounting and business advisory firms represented in 133 countries
Rank: 12
Company size: 0-250
Global: Yes

Graduate programme: No
Intern programme: Yes