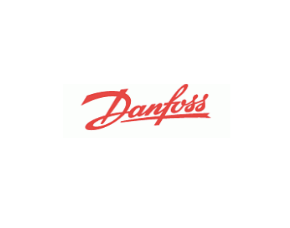 Graduate Programme Facts
FUNCTIONS
Finance, IT, Operations, Marketing, Sales, Engineering, Software Engineering, Data / Analytics, R&D
TIME PER ROTATION
6 Months
INTERNATIONAL ROTATIONS
Yes, at least one rotation has to be done internationally
REQUIREMENTS
A master's degree and less than two years of full-time employment
LANGUAGE REQUIREMENTS
Excellent English Skills
---
Applications Open
November 10, 2021
Applications Close
February 20, 2022
Programme Start
September 1, 2022
Our take on the Danfoss Graduate Programme

Danfoss was founded in 1933 by Mads Clausen, and is today almost entirely owned by the Bitten and Mads Clausen Foundation.  In 2019 the annual turnover was €6.3 Billion stemming from their operations in more than 100 countries across the world.
Danfoss manufactures products and provides services used in cooling food, air conditioning, heating buildings, controlling electric motors, gas compressors, variable-frequency drives and powering mobile machinery. The company is also active in the field of solar and wind power as well as district heating and cooling infrastructure. Danfoss employs approximately 39,000 people worldwide with its headquarters in Nordborg, Denmark. Danfoss is still privately owned by the majority investor and family foundation: Bitten og Mads Clausens Fond.
As a graduate at Danfoss you get to experience (probably) the longest standing graduate programme in Denmark. The first candidates set foot on the premise in Nordborg back in 1974(!) as the first graduates in the programme.  The programme has been developed since then and today consists of 4 different rotations spread across 24 months. You get the opportunity to work in a number of different departments – at least one of them in one of their international offices.
They hire for a number of different backgrounds and as long as you have a MSc and show an interesting in one of the following tracks you should have a chance to join: Finance, IT, Sales & Marketing, Innovation, Supply Chain and Strategy.
Being an engineering heavy organisation you will be able to develop deep competences within the Supply Chain programme and work with state of the art technology. This is truly the place for any Supply Chain / Operation geeks. Where else would you get the opportunity to work on: "Planning the capital expenditures for ramping up our global supply chain as we are currently launching a new portfolio of frequency converters globally"
Another cool aspect about Danfoss is their push towards creating solutions that off set climate change. That has been and continue to be an important aspect for the management. 
While not necessarily a negative, the HQ location in Nordborg on Als is to be considered as part of the overall considerations before applying. As part of the graduate programme you will not spend all your time at HQ, but will need to spend time there – also likely after ending the graduate programme. You should also be aware that at Danfoss you are very much in the drivers seat and expected to have a clear idea of what you want to get out of it, otherwise you might not get the full value out of the programme and the wide network you will build initially.
Graduate Programme Benefits
Flexibility

Paid travel costs

Accommodation
The Verdict
What's good
"Strong drive to create solutions to offset climate changes"
"Truly global with operations in more than 100 countries"
"Very technical products and supply chain "
"Graduate programme has been running since 1974 and is one of the longest standing programmes in Denmark"
"Ability to select your rotations and locations "
What's not so good
"HQ located in Nordborg"
"Due to flexibility during the programme it can be difficult to pin point exact path after ended graduate programme"
Danfoss Graduate Programme
Danfoss employs approximately 38,000 people worldwide with its headquarters in Nordborg, Denmark
Rank:
Company size: +10000
Global: Yes

Graduate programme: Yes
Intern programme: Yes