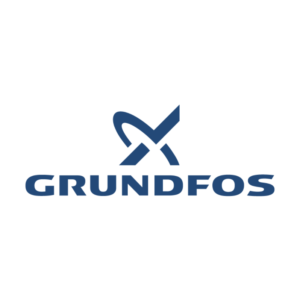 Grundfos is a pump manufacturer, based in Denmark, with more than 19,000 employees globally. The annual production of more than 16 million pump units, circulator pumps, submersible pumps, and centrifugal pumps. Grundfos also produces electric motors for the pumps as well as electric motors for separate merchandising.
Through 83 companies we are directly accessible in 56 countries, and through our network of partners, distributors and subdealers, we are present in even more. The company employs around 19,280 people today. Poul Due Jensen founded the company in 1945 from his basement in Bjerringbro, Denmark. The first pump made was a water pump. Through the decades, we have sharpened our skills, and to this day, we take pride in moving water to where it should be. Using as little energy as possible when doing it.
About the programme by Grundfos
The Grundfos Global Graduate Programme is a fast-track development programme. You will explore
various parts of Grundfos, in different departments within the hire country and at international locations.
You will drive your 2-year development journey and receive world-class support in many forms such as having a mentor, a buddy and through structured planning, review and follow-up on personal and professional development.
You will be challenged to expand your understanding, global mindset and network. Our programme is designed to meet your ambitions and transform your curiosity into action. Joining Grundfos, you will become a part of our brand and shared commitment to making a difference in the world.
Diversity, Equity and Inclusion is an area of top priority for Grundfos, and we are committed to develop a Global Graduate Group that truly represents this ambition.
About the programme by Graduateships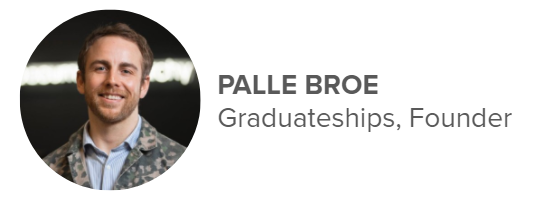 Grundfos is one of the world's leading water technology companies. Since 1945, when they started their business in Denmark, they have grown and are now represented by more than 100 companies in more than 60 countries. Another unique characteristics about Grundfos is their ownership model. They are owned by the Grundfos Foundation (Poul Due Jensen Foundation), the employees and the founder's family with the Foundation as the primary owner.
Their graduate programme has been around for many years and is a consistent feature of their talent management each year. Former graduates have gone on to do great things inside the company – many pursuing international careers after ending their graduate term.
The company is global by nature and despite their HQ being in a small town in Denmark, you will get plenty of opportunity to work with international companies and work in a global setting during the 24 months long programme.
Grundfos Graduate Programme
Grundfos is a pump manufacturer, based in Denmark, with more than 19,000 employees globally
Rank:
Company size: +10000
Global: Yes

Graduate programme: Yes
Intern programme: Yes
Website:
Link