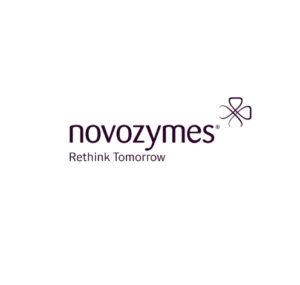 Graduate Programme Facts
MAIN LOCATION
Greater Copenhagen
Time per Rotation
Varies (between 3-6 months)
International Rotations
Yes: Malaysia, China, USA + others
Requirements
A relevant MSc from 2020 or 2021 with top academic achievements
Language Requirements
Fluent in English
---
Applications Open
December 15, 2021
Applications Close
January 23, 2022
Programme Start
September 1, 2022
Our take on the Novozymes Graduate Programme
Novozymes is the world leader in biological solutions and holds an estimated 48% share of the global enzyme market.  For more than 70 years Novozymes work with these biological problem solvers has made a big difference to our shared world.  Last year the company had total sales of DKK 15 billion. Sales were generated through their Household Care division, Food & Beverages and Bioenergy and Agriculture.
Of their 6,200 employees more than 1,500 work directly with R&D securing our future business while their sales team secures a global presence of our solutions by serving more than 140 countries.
The roots of the Novozymes graduate programme can be traced back to the demerger from Novo Nordisk roughly 20 years ago. The current CFO of Novozymes is himself a former Novo Nordisk graduate and naturally the graduate programme at Novozymes is held in high regard.
Novozymes provides great flexibility during the 2 year programme and graduates go through between 4-7 rotations. At least one of the rotations will be internationally and there will be a vast amount of possibilities depending on what department you will be working in. Amongst others most countries in Europe and the US.
Former graduates speaks highly about the ability to construct your own graduate programme and the international rotation. On the flip side it is a fast paced environment and with 4-7 rotations you need to be able to deal with a lot of change in a short period of time. Besides the support from HR and your Programme Manager you will also be allocated a Director level mentor which will help guide your career as well.
Their finance track attracts some of the brightest economic talents in Denmark and if you are looking to develop your commercial and financial skills in a global company the Novozymes graduate programmes is an awesome opportunity. 
Graduate Programme Benefits
Company iPhone

Company Laptop

WFH Flexibility

Company Discounts
Application Process
1
Screening of applications
(CV, GPA Review, Cover Letter)
4
Assesment center
(interviews, group case work)
Stories from the Inside
Graduate Progressions (example of roles after the graduate programme)
1. From Finance Graduate –> Now: Project Manager
2. From Finance Graduate –> Now: Treasury Specialist
3. From Finance Graduate –> Now: Business Finance Partner
4. From Finance Graduate –> Now: Marketing Manager
The Verdict
What's good
"Many options for the international rotation"
"Great flexibility when it comes to rotations (location and length)"
"Truly international company with a global presence"
"Really strong finance track"
"Mentorship provided by director level managers"
What's not so good
"Very fast pace and a lot of change during the programme"
"Danish HQ a bit outside of Copenhagen"
Novozymes Graduate Programme
Novozymes is the world leader in biological solutions
Rank:
Company size: 5001-10000
Global: Yes

Graduate programme: Yes
Intern programme: Yes
Website:
Link