Since September 2019, Emily Nowicki has been working as a Talent Attraction Adviser with PwC Denmark. She used to work for a small consulting firm called Directure – also within HR, but now focuses on ensuring that PwC attracts and retains the best graduates in Denmark. 
While PwC has been offering audit traineeships for a long period of time, the PwC Risk Assurance Graduate Programme is fairly new. We sat down with Emily to get her description of the skills required to become a PwC graduate, how a candidate can prepare a strong CV and application and what to expect after a graduate has made it through the initial CV screening.
PwC's graduate programmes deadline is the 31 January – click here to apply for the role in Copenhagen and here to apply for the role in Aarhus.
---
What are the skills you're looking for in your next batch of graduates?
"Our Risk Assurance Graduate Programme consists of three tracks: Digital Trust, Trust and Transparency and CFO Services. In general, we're quite open-minded when it comes to backgrounds and universities; however, it probably makes sense to look at the three tracks individually to understand the skills relevant for the different tracks."
"The Digital Trust track focuses on IT, Risk, Data Analysis and Processes. We typically look for MSc in Business Administration and Auditing graduates with IT flair or IT University graduates, who are inherently IT minded. We also receive a lot of applications from MSc graduates who might have IT experience either through specialisation at the graduate course or student jobs. I'd say those backgrounds are the most common ones, but we're open to applicants with other backgrounds." 
"The CFO Service track focuses on topics such as Controlling, Accounting and Process Optimisation. These areas are more classical and would appeal to graduates with economics, accounting, finance and auditing backgrounds, such as MSc in Business Administration and Auditing, MSc in Finance and Strategic Management, MSc in Finance and Accounting or MSc in Political Science and Economics." 
"Finally, we have a Trust & Transparency track. This is probably our 'broadest' programme when it comes to background. We've previously seen geologists and biologists be successful in the programme, and we also see a wide variety of applicants from CBS. We're looking for a wide range of profiles ranging from geology to law for this track so the specific educational background has less importance, while personality, skills and passion are given a higher priority ."
The Risk Assurance Graduate Programme is a unified programme, which means that rotations are possible between the different tracks during your employment. This also means that educational backgrounds are not determinative for your future as a Risk Assurance graduate.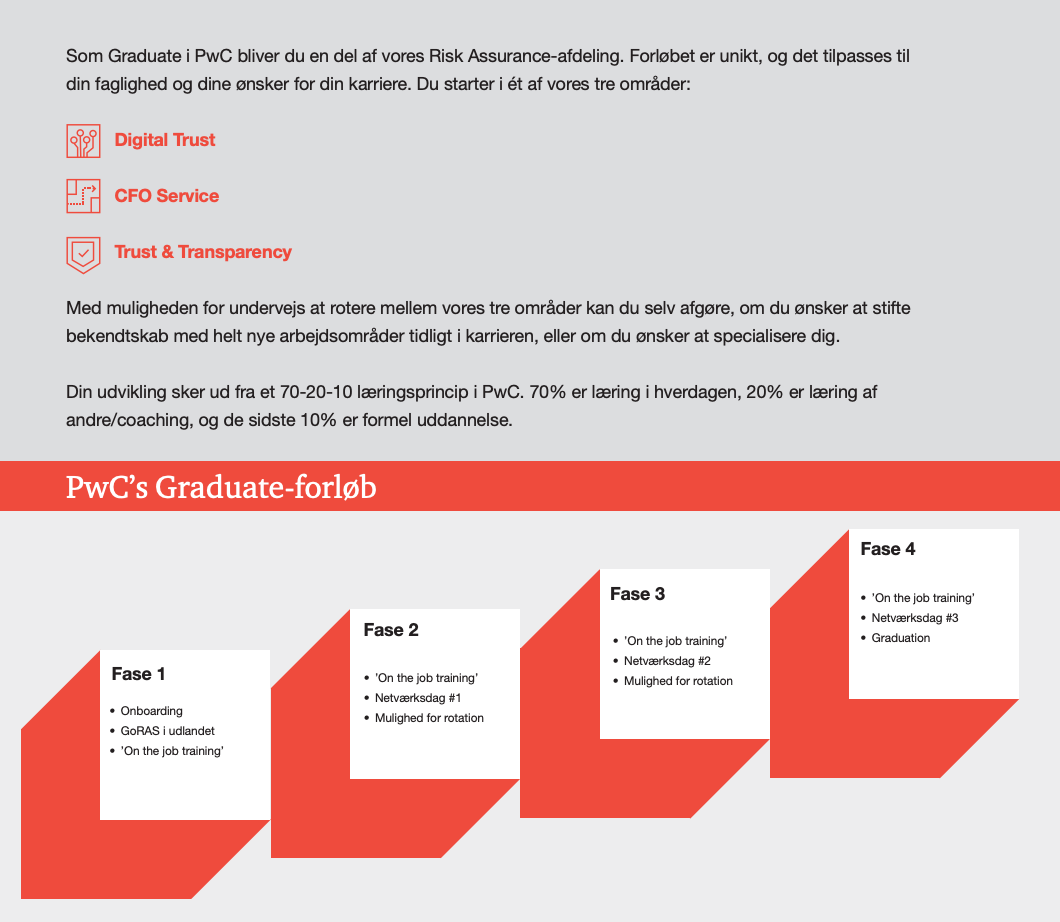 On the personal level, Emily highlights that it's important that the graduates are a match when it comes to the values that are driving PwC today. 
"The individual needs to be able to identify with the values that are core to PwC. The graduates need to be ambitious but must understand that success is something we achieve together. In addition, I'd say that skills such as having an internal drive and being curious are very important as a new graduate. You need to have a desire to want to make a difference for your colleagues, for our clients and for society."
When asked about grades, Emily says that grades are part of the bigger picture, but not something that PwC looks at in isolation. Other factors such as professional experience, skills, personality and other relevant competencies are equally important.
How do you make a good application for the PwC Graduate Programme?
"Hmm, that's a good question. I like to use the analogy of being at a nightclub where you're trying to get someone's attention. You need to make sure that you tailor your 'approach' to that specific person and don't talk about topics that are unimportant to that individual. It's similar when applying for a job with PwC, make sure you research the company, be specific on the track for which you're applying and why you think you're a good match. This should be grounded in your specific education and experience so there's a concrete connection between your application, the Graduate programme and the specific track you are applying for. You can't just blindly write down all the PwC values in your application and expect us to be impressed" 
Emily also mentions that it can be very useful to attend PwC events, speak with existing employees and refer to those conversations in the application. Furthermore, attending events and speaking to colleagues will strengthen the applicants' understanding and give a full picture of their potential future employer, which is beneficial in many aspects.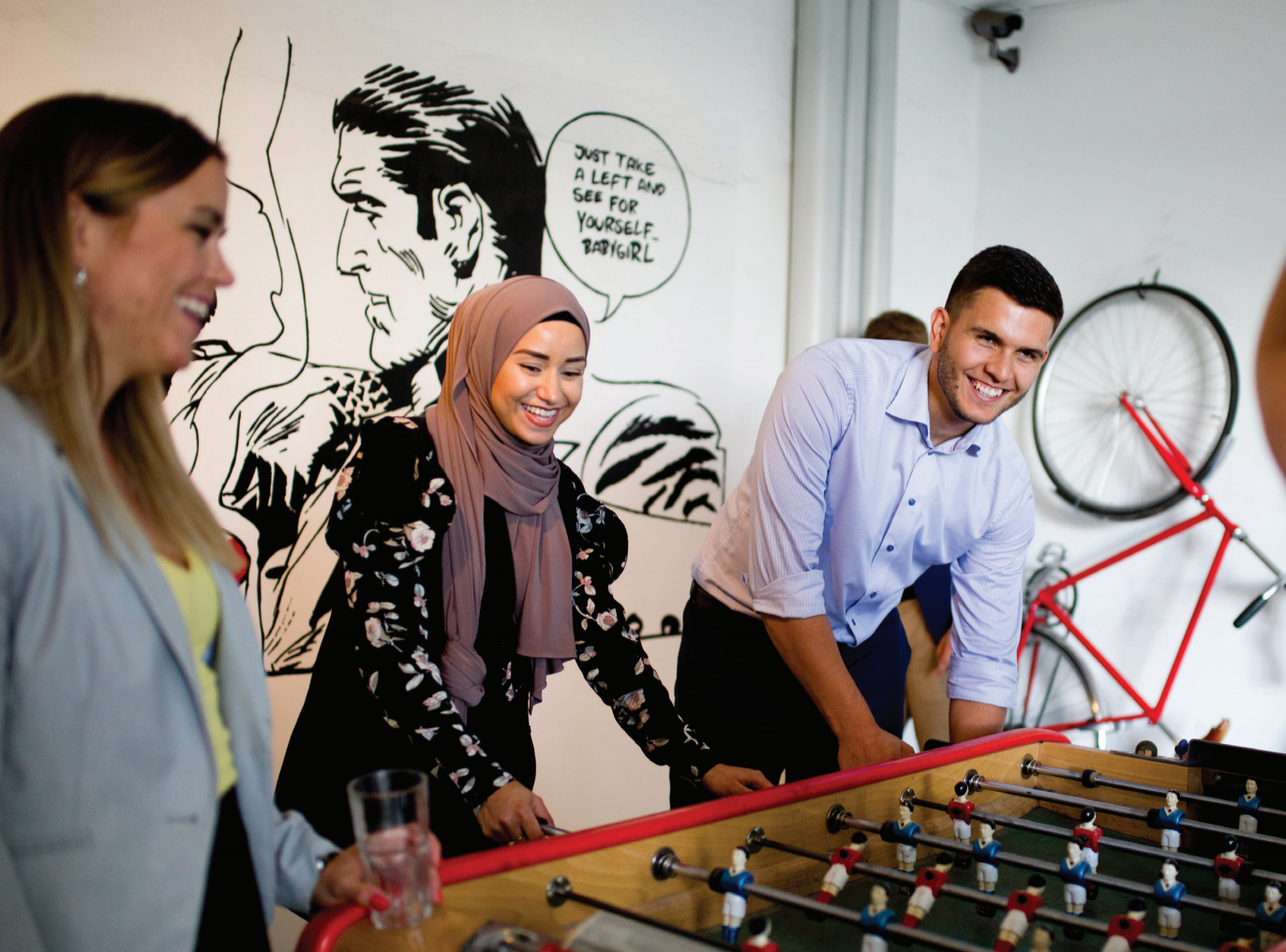 How do you prepare a CV that stands out?
Emily's advice for preparing a CV is to:
Prepare a CV of no more than 2 pages, more often than not 1 is sufficient. 

Highlight what your key achievements and core competencies are. Make sure those things stand out in the application.

Be specific. If you're an IT expert, write down the specific systems/languages you master.

Make sure the formatting makes it easy for the reader to understand the CV.

Finally, Emily's personal preference is to include a photo as this gives the full impression of a candidate.
What's the process for the lucky ones who make it through the CV/application screening?
"So the process after making it through the first cut would be:
The first interview will be with two consultants with approximately 5 years of experience. The interview is quite informal and focuses on getting to know the candidate, what the candidate has done before and is interested in doing going forward. During the first interview, the candidate will also get more information about life as a graduate with PwC and the department of interest. 

The candidate will be informed about the outcome of the interview and possibly invited to attend the next step of the process. 

Before the second interview, the candidate will be asked to prepare a case presentation, along with completing cognitive IQ and personality tests at home. During the interview, the candidate will be introduced to a partner from the department in question as well as an HR representative. The interview includes a regular interview situation where the graduates present themselves, their motivation and background. This is followed by a case presentation prepared by the graduate prior to the interview. Finally, the candidate will get feedback on the cognitive and personality tests in a dialogue-based way, ensuring that work approach, motivation, preferences, needs, etc. are uncovered and addressed. The interview will last around 1½ – 2 hours. 

Finally, the candidate will get a call from the partner informing the candidate whether she or he has been successful in getting the job. The partner will be sharing the good news that the candidate has been chosen for the job."
What type of questions should applicants expect for the interview?
"We like to ask a lot of open-ended questions to our applicants. We're very curious to learn who they are and what they've been doing in their career and in life so far. The purpose of the interviews is to make sure that we see a long-term match between the candidate and PwC – to use another analogy, we want it to be a good marriage, not just a good first date."
Further to this, Emily highlights that "applicants should be prepared to speak in-depth about themselves, the experiences they've had and interesting projects they've participated in."
"The case is a classic consulting case. We expect roughly 10 minutes' presentation of the case, which the candidate may prepare from home, and then it'll turn into a discussion. It's up to the individual whether to bring slides or print the presentation. The case presentation can be tackled from many different angles and we're interested in seeing how the candidates, with their individual backgrounds and mindsets, address and analyse problems."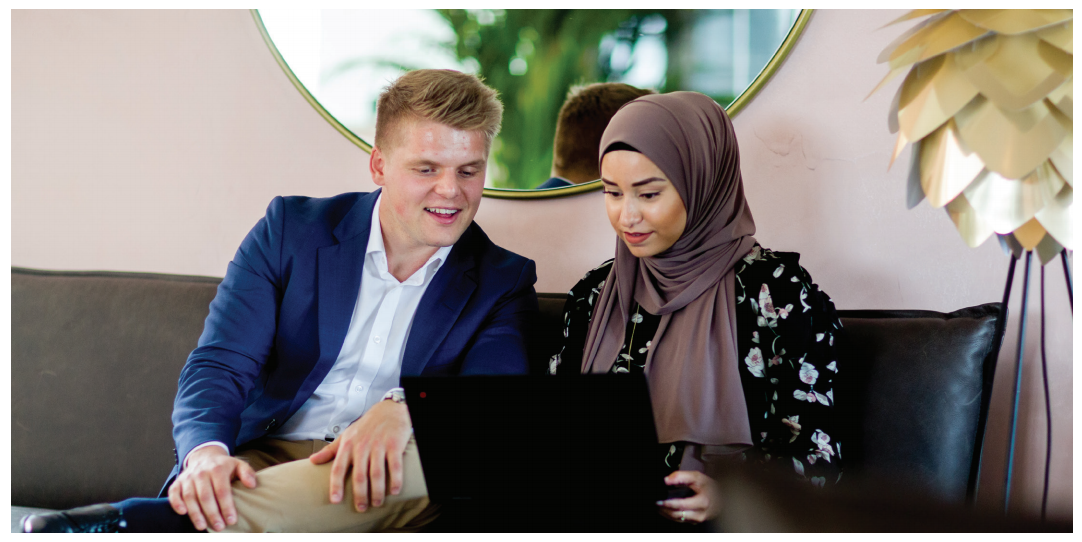 What's your advice to students that want to apply?
"My advice would be to:
Be curious.

Make the effort. Make sure you've done the research and it comes across that you've made an effort in your application.

Be yourself – both in the application and during the interviews

Finally, I think it's important to be honest, and don't try to 'fit in' by changing your CV or experience."
Are there any common traits that you see in the applicants that make it all the way through?
"Yes, I think in general you'll see that it's people who are confident in who they are, people who act with integrity and people who're not afraid to work hard to improve themselves and their work. Finally, they have positive energy and they aspire to create an impact with clients, colleagues and in society. We recruit people who can identify with our core values of acting with care and of working together, people that collaborate and share relationships, ideas and knowledge. The applicants who make it all the way through come with different backgrounds and cultures but they're dedicated team players."