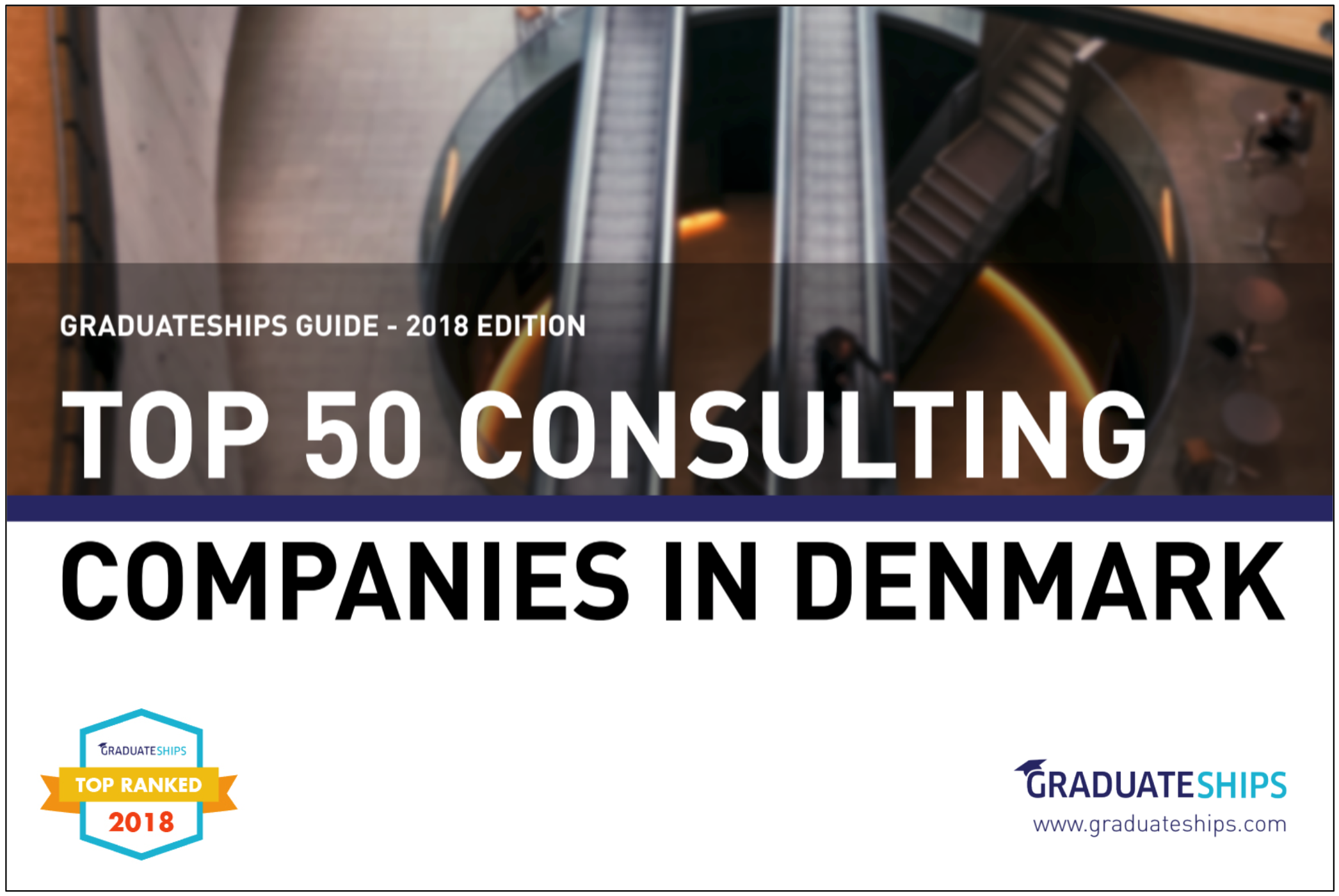 We are pleased to present the 2018 edition of the Graduateships Guide to the Top 50 Consulting Firms in Denmark. The first ever guide created by Graduateships. For this edition of the guide, we cover both Danish-based consultancies and the Danish operations of international consulting firms. For a deeper look at the firms, be sure to check out the full profiles of each of the top-50 consulting firms in the guide here. Each profile is based on research and feedback from the companies themselves.
CLICK HERE TO SEE THE FULL GUIDE
We have chosen a wide selection of consulting companies, many of whom would probably not consider themselves in the same categories and would usually not be competing for the same clients or employees. This includes consultancies with a focus on IT, Entrepreneurship/innovation, in-house consultancies, pure Strategy consulting and everything in-between.

The Danish list is based on three criteria after which we have created a blended score for the firms:
Qualitative interviews:

With current and former consultants – both top tier and 2nd/3rd tier to get their assessment of their own company as well as competitors.

Desktop Research:

We have researched all of the companies – looking at their clients, the work they have done and general perception of the company.

Global rankings:

Finally we have taken inspiration from other rankings Universum, Vault.com and Glassdoor.
The Top 10 Danish Consulting Firms based on Graduateships research for 2018 are: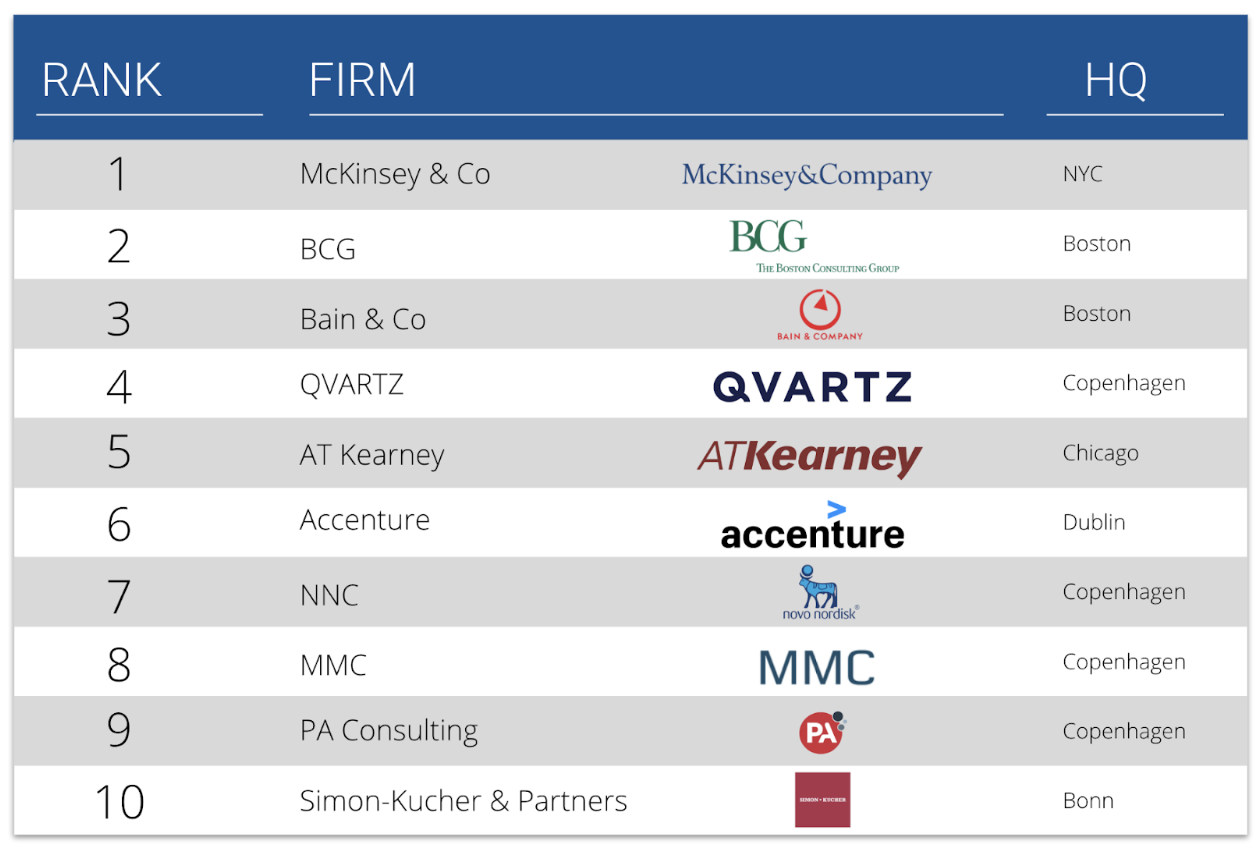 Research shows that McKinsey is the place to be for the most ambitious consultants: "Best in the business", "Competitive culture","Extremely steep learning curve" and "Great people, tremendous opportunities for growth". Insiders describe the entrepreneurial platform the firm provides as "an unparalleled opportunity to grow and make a real difference."

"McKinsey has proven itself to be a firm of exceptional prestige and capability, one that continues to deliver client results of the utmost quality and recruit some of the best talent in the business," said Palle Broe, Graduateship's Consulting Editor.
It's also very promising to see that 4 out of the top 10 consulting companies have Danish roots. The frontrunner is currently QVARTZ which has been going through a tremendous growth throughout the last decade.
Download and view the entire Graduateships Top 50 Consulting guide here.