At Graduateships we LOVE transparency and being able to create insights into the private job market for graduates. We are therefore thrilled to be able to share some insight into consulting salaries in the Danish consulting industry. Thank you to all of the 36 companies that offered salary ranges to us that we have been able to share with students and graduates. Whilst salary is not the only criteria that matters it is an important consideration. 
Top 10 highest paying consulting firms in Denmark
It is no secret that consulting firms are some of the highest paying jobs you can get right out of university. You work long hours and are expected to prioritize clients deadline over your own life. 
The best paying consulting firms in Denmark pay more than DKK45.000 / month which is quite a bit higher than the average salary you get in the private sector at DKK36.000. On top of that you will often have bonuses and other perks. Are you looking for both a challenging and high-paying job then the consulting industry is definitely for you.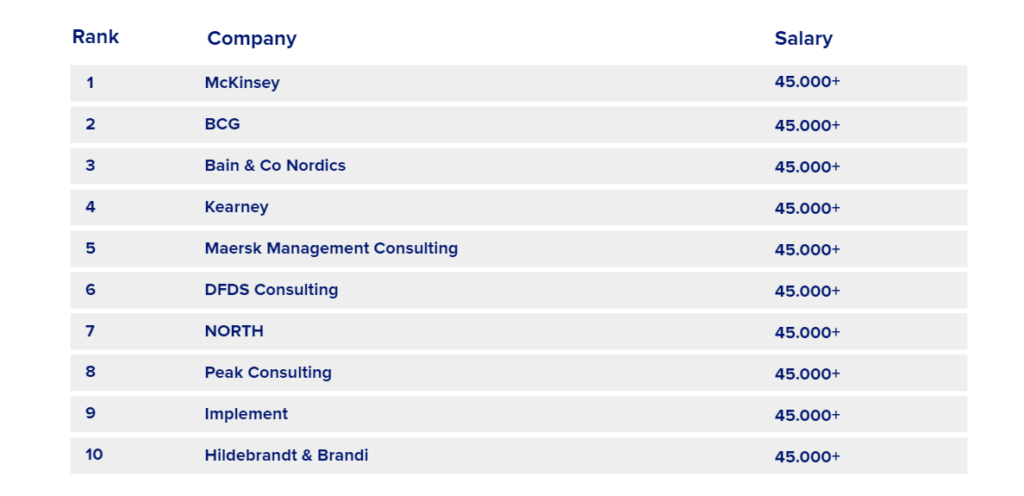 To see the full list of salaries click here