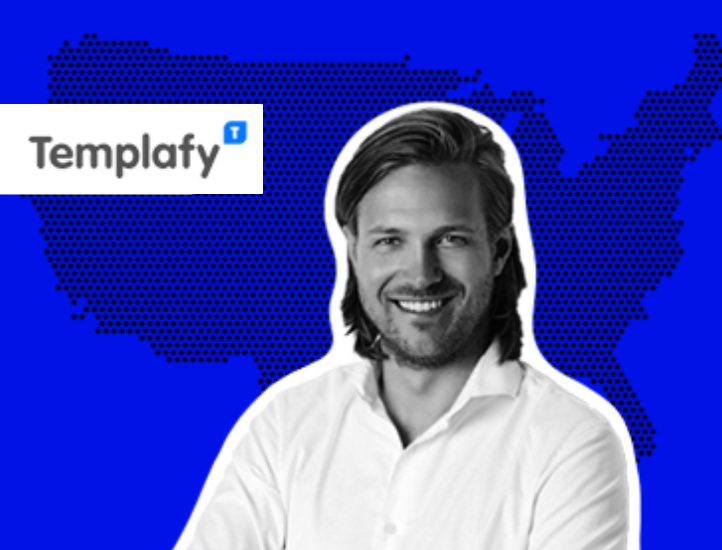 Templafy just announced their $25 million Series C round led by Insight Partners (the company who invested in Twitter, Shopify and Trivago). The new funding round brings the total capital raised to almost $70 million (>400 million DKK) and will be used to further fuel their international growth.  This also means that this rocket ship of a company is still hiring top talent to join them on their journey. We spoke with the Managing Director for their Americas Business Emil Dyrvig who just moved in to their new office in One World Trade Center to get more insights on Templafy and their application process
See open roles here and a few key roles they are trying to fill in Denmark below:
---
What does Templafy do?
We are a B2B SaaS software company that started in Copenhagen in 2014. We've grown to reach New York, Eindhoven and Berlin – so far. We have created a software platform that's changing the way millions of people work with business documents for the better.
Our solution securely places everything a document needs within reach of the employee and cuts out repetitive work through intelligent automation. Templafy helps employees work faster, produce better results, and improve company productivity.
What is the culture like at Templafy?
The culture is definitely influenced by our Danish heritage.
A key theme for us is ensuring a flat hierarchy across the company. We want everyone to feel comfortable bringing ideas forth regardless of location, roles and level. 
In our offices across the globe we aim to gather as many people as possible for lunch – from entry-level new joiners to the CEO.  We have found the communal lunch to be a particularly successful exercise in terms of maintaining a flat hierarchy and a feeling of transparency and inclusion.
What kind of profiles do you recruit for at Templafy?
We're always on the lookout for gifted minds to help us on our journey as we build new and better ways to change how business documents are created. Currently, we are looking for commercial, technical, and generalist profiles. Please visit https://www.templafy.com/career/ for more information.
How do you make a good application for Templafy?
Before you get started on your application, it's a good idea to research Templafy thoroughly. It will benefit you to learn our history, our market, customer demographics and main clients. It's also vital to familiarize yourself with key leaders and our product.
An application is a chance to demonstrate how well you fit the requirements of the job, and it should be no more than one page long – around four or five brief paragraphs. It's important that you make the right impression with clear, concise and well-structured writing.
While you may want to include every little bit of experience you have, it's important to grab Templafy's attention. This means putting the most emphasis on skills and experience that are specifically relevant to the job. Anything in your application that doesn't respond to requirements listed in the ad should either be left out or mentioned briefly towards the end.
How should the candidate prepare for the Interview?
Reach out to others you know in the industry and ask about perceptions of Templafy. Understanding culture and reputation can be an asset, both in your application for employment and in an interview setting.
9-steps to prepare for an interview:
Do your research. Come equipped with knowledge about Templafy before you head into an interview. 

Prepare stories to tell (success/failure).

Gather your questions.

Dress for success.

Bring what you need. 

Respect the schedule. 

Stay positive throughout. 

Be aware of your body language.

Be authentic.
Interested in joining our team? Visit our careers page to see our open opportunities.