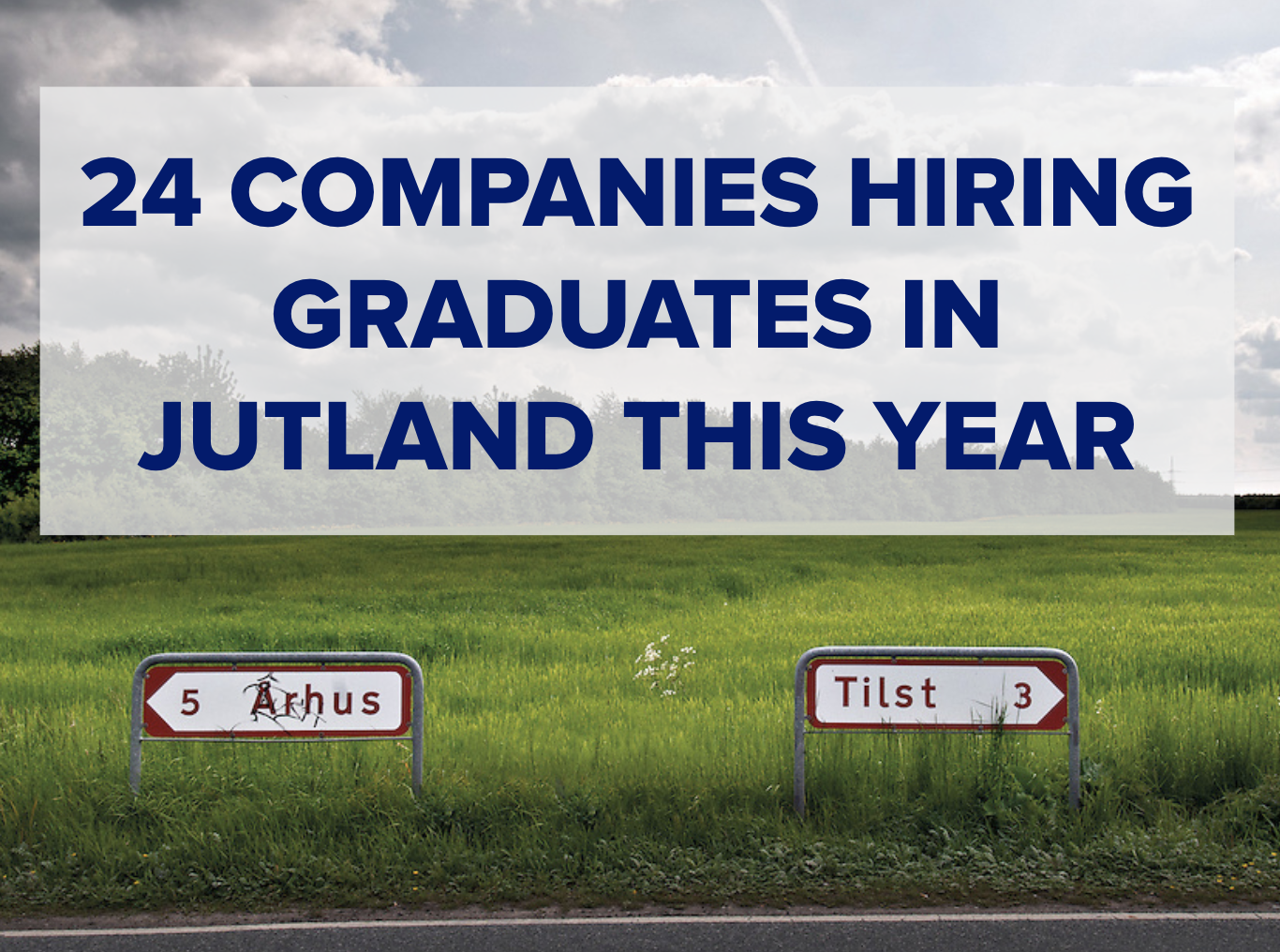 We have mapped out all the companies in Jutland and on Funen offering a graduate programme in 2020. Some of these have already announced their graduate programme and you can find them here in the guide. The others will be added to the guide once they launch.
Jutland can pride itself of some of the greatest graduate programmes in the country with large international companies such as: Arla, Grundfos, Danfoss, Centrica, ECCO and Bestseller offering highly regarded opportunities for graduates.
On the below map you can find 24 companies with their Danish Head Quarter (HQ) in Jutland who will be offering a graduate programme in 2020. The graduate programme is likely to have rotations in other parts of the country or internationally so be aware that the location is not just going to be in the HQ below.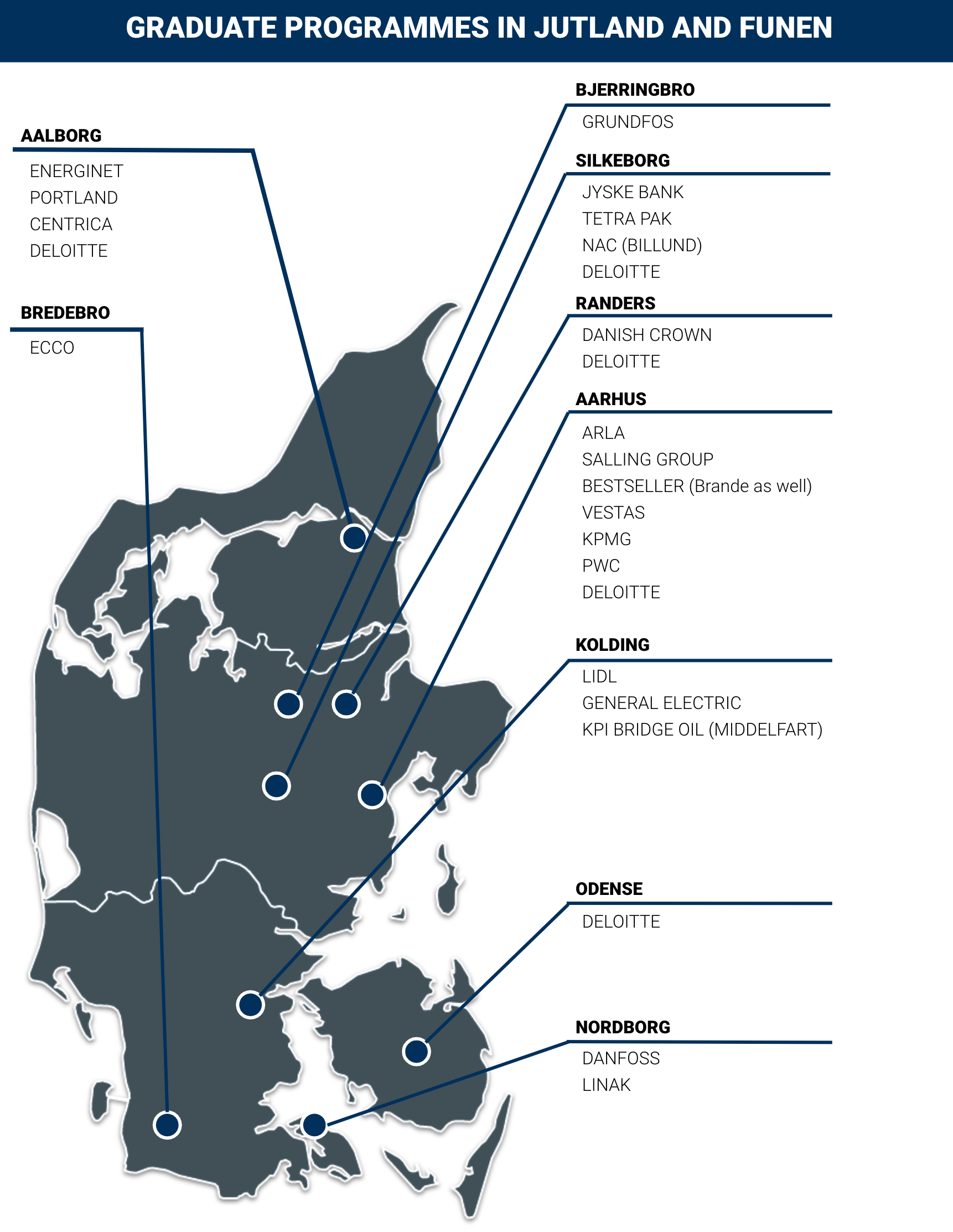 Not surprisingly the majority of graduate roles can be found in Aarhus, but also Silkeborg and Aalborg offers interesting opportunities.
You can find them all here.