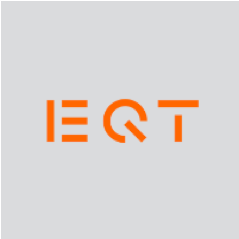 ABOUT EQT
Having a long-term, responsible and sustainable approach to ownership is EQT's way of creating value, for investors, in portfolio companies and society at large.
BUILDING COMPANIES WELL POSITIONED FOR THE FUTURE
EQT invests in good companies across the world with a mission to help them develop into great and sustainable companies. By providing access to ownership skills and operational expertise, EQT help acquired companies grow and prosper, both under EQT's ownership and with future owners. EQT has three overall investment strategies – Private Capital, Real Assets and Credit – guided by a responsible ownership approach and an industrial growth strategy.
Approximately EUR 30 billion has been raised from over 300 global institutional and professional investors. More than EUR 17 billion has been invested in around 150 companies and today, EQT owns around 70 companies in a variety of industries across the world with c. 100,000 employees and revenues of approximately EUR 15 billion in total.
The most tangible result of the EQT Business Model is that portfolio companies have on average increased the number of employees by 11%, sales by 8% and earnings by 11% annually during EQT Equity funds' ownership. Almost all of the return on investments is attributed to operational improvements such as increased sales and efficiency gains.
INDUSTRIAL APPROACH
EQT invests in companies, sectors and regions where there is an opportunity to make a genuine difference through a consistent application of an industrial approach, access to specialist expertize and a strategy geared towards growth and development. The ownership mission is to invest to create strong and sustainable businesses, bringing great companies to future owners.
The EQT Industrial Network is a key competitive advantage. The network consists of more than 250 independent Industrial Advisors who are established business leaders with experience from different industries and regions from around the world. The Industrial Network also includes entrepreneurs and former politicians – all contributing with skills relevant in the various ownership phases. They are an integral part of EQT's Business Model and the industrial approach, providing competence on operational and strategic issues in their fields of expertise.
The Industrial Advisors assist in identifying and evaluating attractive investment opportunities, take positions on the portfolio company boards and support development throughout EQT's ownership period. The different Investment Advisory Teams work closely together with EQT's Industrial Advisors to ensure the due diligence process is executed in the best possible manner. EQT's Business Model also ensures that the management of the portfolio company have the best support on the road to excellence.
DRIVING GROWTH AS AN OWNER
EQT applies a Corporate Governance Model for all majority-owned portfolio companies with clear roles and responsibilities. Once a new portfolio company is acquired, EQT appoints a Board of Directors with a Chairman, generally an Industrial Advisor, supported by other sector/industry specialists from the EQT Industrial Network and the EQT partner responsible for monitoring the portfolio company. The Board of Directors defines and monitors strategic plans in the portfolio companies and ensures that management gets the relevant support and resources to implement these and to run the company in an efficient, responsible and accountable manner.
An important pillar within the Corporate Governance Model is the TROIKA, consisting of the Chairman, the EQT partner and the portfolio company CEO. The TROIKA works closely together on an informal basis, is a sparring partner to the CEO and keeps the owner constantly updated with the business. All parties contribute with their competence and strive towards the same mission – making the company stronger, more sustainable and well-positioned to prosper even after EQT's ownership. The TROIKA does not have decision making powers and is not a substitute for the portfolio company Board of Directors.
The EQT Credit funds invest in debt which is why the Corporate Governance Model is not applicable. The EQT Credit funds investments are therefore not included in any statistics across the EQT website.
EQT Partners
EQT invests in good companies across the world with a mission to help them develop into great and sustainable companies.
Rank: 11
Company size: 250-500
Global: Yes

Graduate programme: No
Intern programme: No