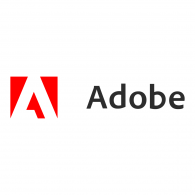 About Adobe Systems Incorporated
Adobe Systems is the house that desktop publishing software built, and now it helps customers create, distribute, and manage digital content from the cloud. One of the top publishing software providers, it has been known for brands such as Acrobat, Photoshop, Flash, and Dreamweaver. Adobe serves customers such as content creators and Web application developers with its digital media products, and marketers, advertisers, publishers, and others with its digital marketing business. A long-time publisher of traditional software packages, Adobe is moving its products (and its customers, it hopes) to cloud-based versions. Subscriptions account for two-thirds of revenue. Adobe operates worldwide, but the US generates a little more than half of sales.
Operations
Adobe's digital media segment (about two-thirds of revenue) includes products such as Flash, Photoshop, and Illustrator. Its digital marketing segment (31% of revenue) includes a host of tools for creating, managing, and measuring digital advertising and marketing initiatives. The print and publishing unit (4% of revenue) includes authoring and publishing software and tools.
Geographic Reach
The US is Adobe's largest market, representing about 53% of revenue. The EMEA (Europe, Middle East, and Africa) region generates nearly 30% of revenue and the Asia-Pacific region, led by Japan, contributes about 14%.
Sales and Marketing
Adobe sells directly and through distributors, resellers, systems integrators, and retailers. In addition, it licenses its technology to hardware manufacturers for integration into their products. The company significantly boosted advertising spending in 2015, reporting about $113 million in ad expenses. Advertising costs for the two previous years were $87.9 million and $88.5 million.
Financial Performance
Adobe posted robust increases in revenue and profit in 2015, compared to 2014.
The 19% rise in digital media sales drove a 15% increase in revenue to $4.8 billion in 2015. The company reported strong adoption of its Creative Cloud software, which propelled digital media revenue. Digital marketing sales rose 11% and print and publishing contributed a 1% gain.
Several factors, including higher revenue, drove Adobe's profit 134% higher in 2015 to about $630 million. The company reported gains on the sale of property assets and interest and other income and decreases in restructuring and other charges.
Cash flow from operations hit $1.47 billion in 2015, compared to $1.29 billion in 2014.
Strategy
Adobe's digital media and digital marketing strategy is focused in part on driving growth of its cloud subscription model, including converting existing licensing customers to the service. It plans to attract new cloud customers via more frequent product updates and enhancements. The company is also looking to expand into new industry verticals and geographies with its Adobe Marketing Cloud offering.
In 2016 Adobe moved to dig deeper into web and mobile content with the introduction of Adobe Spark platform. It helps users develop visual content that can be viewed on multiple platforms. With Adobe Spark's web app, users can make social posts, images, web stories, and videos. It includes three mobile apps for the iOS mobile operating system.
Mergers and Acquisitions
In late 2016 Adobe agreed to buy TubeMogul for $540 million. With TubeMogul on board, Adobe could offer more video marketing options to its customers.
In May 2016 Adobe closed on its acquisition of Livefyre, a privately-held content curation and audience engagement company. Livefyre will be part of Adobe Experience Manager and integrated across Adobe Marketing Cloud to make user-generated content available across all digital marketing solutions.
To further expand its product offerings, in 2014 Adobe purchased the privately-held, stock-photography website company Fotolia for roughly $800 million. The acquisition will allow Adobe to obtain a market exchange with over 34 million stock images and videos and sell them to its Creative Cloud customers on one cloud-based software platform.
Adobe Systems Incorporated
Rank: 33
Company size: 1000
Global: Yes

Graduate programme: No
Intern programme: Yes