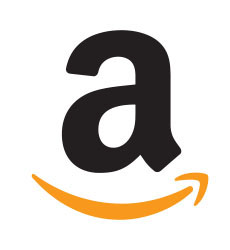 About AMAZON.COM, INC.
What began as Earth's biggest bookstore has become Earth's biggest everything store. Expansion has propelled Amazon.com in innumerable directions. While the website still offers millions of books, movies, games, and music, selling other items — such as electronics, apparel and accessories, auto parts, home furnishings, health and beauty aids, toys, and groceries — contributes more than two-thirds of sales. Shoppers can also download e-books, games, MP3s, and films to their computers or handheld devices, including Amazon's own portable e-reader, the Kindle. Amazon also offers products and services, such as self-publishing, online advertising, e-commerce platform, hosting, and a co-branded credit card.
Geographic Reach
Amazon rings up 60% of its sales in North America. Important international markets include Germany, Japan, and the UK, each contributing roughly 10%, 11%, 8%, and 8% respectively of the company's 2015 sales. Amazon also does business in Brazil, China, France, Italy, Australia, Mexico, the Netherlands and Spain. The company's Appstore serves customers in some 200 countries.
Operations
In addition to products (which make up nearly 75% of sales), Amazon is increasingly a provider of services. Service sales represent third-party seller fees earned (including commissions) and related shipping fees, digital content subscriptions, and other non-retail activities. Its Amazon Web Services unit caters to developers, start-ups, and larger enterprises by providing access to Amazon's technology infrastructure. (Clients include Pinterest and airbnb.)
In 2015 the company changed its reportable segments to North America, International, and Amazon Web Services (AWS).
The North America segment (60% of total net sales in 2015) consists primarily of retail sales of consumer products (including from sellers) and subscriptions through North America-focused websites such as www.amazon.com, www.amazon.ca, and www.amazon.com.mx. This segment includes export sales from these websites.
The International segment (33%) consists of retail sales of consumer products (including from sellers) and subscriptions through internationally-focused websites such as www.amazon.com.au, www.amazon.com.br, www.amazon.cn, www.amazon.fr, www.amazon.de, www.amazon.in, www.amazon.it, www.amazon.co.jp, www.amazon.nl, www.amazon.es, and www.amazon.co.uk.
AWS (7%) includes global sales of computer, storage, database, and other AWS service offerings for start-ups, enterprises, government agencies, and academic institutions.
Amazon
Amazon, is an American electronic commerce and cloud computing company with headquarters in Seattle, Washington. It is the largest Internet-based retailer in the world by total sales
Rank:
Company size: 1000
Global: Yes

Graduate programme: Yes
Intern programme: Yes