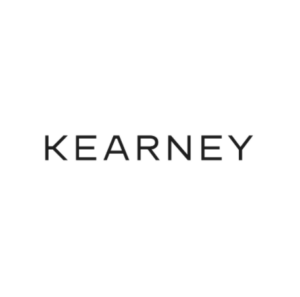 As a consultancy, A.T. Kearney has a rich heritage that dates back to the 1920s, with the founding of McKinsey & Company and the arrival of consulting as a profession. James Oscar McKinsey set up his original firm in Chicago in 1926, and one of the first partners hired three years later was a certain fellow by the name of Andrew Thomas Kearney. Following McKinsey's death in 1939, the firm's two offices-one in New York and one in Chicago-split, with Kearney taking the latter and focusing the company's attention on operations and manufacturing.

Today AT Kearney has grown into a monster of a firm. With offices in 40 countries across the globe and a workforce of more than 3,600 employees, the firm has a huge global reach capable of serving their clients in all corners of the world. It  proudly focuses on what it calls "CEO-agenda concerns," a list that ranges from M&A, growth, and IT strategies, to supply chain management, technology, innovation, complexity, and transformation.

In June 2013, A.T. Kearney launched Vision 2020. Johan Aurik, managing partner and chairman of the board, introduced the program as the firm's global vision to become the industry's most admired firm, distinguished by "its culture and how it works". The firm's ambition is to be the first choice in providing immediate impact and growing advantage for its clients, people, and the societies at large.

The firm has outlined four main promises in its vision 2020: to be recognized for co-creation of innovative ideas and high-impact results with its clients and external partners; to create lasting benefits for the society by collaborating with deep networks of external partnerships; to provide unsurpassed personal growth and opportunities for its people in a collaborative and diverse culture; and to realize above-market growth and value for its clients and stakeholders.
Culture
Every day A.T. Kearney strives to add value to its clients. It achieves this by allowing its employees and clients to be themselves, giving everybody equal opportunity to contribute, develop, and succeed irrespective of race, sexual orientation, or gender identity and expression.

The firm continually strive to improve its diversity and inclusion policies, structures, and support networks to ensure that it fully meet the needs of its employees and  clients—and help set the standard in the industry. A.T. Kearney actively promotes a diverse and inclusive culture through a variety of channels, including its diversity networks and equal employment opportunity policy.
Kearney
Kearney has a rich heritage that dates back to the 1920s, with the founding of McKinsey & Company and the arrival of consulting as a profession
Rank: 10
Company size: 0-50
Global: Yes

Graduate programme: Yes
Intern programme: Yes