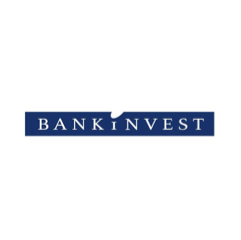 BankInvest is one of the leading independent asset managers in the Nordic region. The group offers investment expertise in several areas. Among these are the investments in global equities, where the Bank has an unrivalled track record since 1989.
BankInvest is a specialist asset manager with active principles for portfolio management. The aim of the Company is to create a better performance than that of a given market. BankInvest offers investment products ranging from global equities, over emerging market equities and debt via regular bonds to private equity and venture capital funds.
From the beginning, a hallmark of all developments has been innovation paired with respect for the fact that good investment results are based on long term commitments. A constant element has been to secure that fundamental investment processes are rooted in steady and consistent principles – principles, which have remained unchanged for years.
BankInvest has activities in the Nordic countries, Luxembourg, the United Kingdom, Vietnam and Singapore.
Working at BankInvest
BankInvest works has the ambition of being a financial quality house. The ambition involves, among other things, a high level of service, customized solutions, both in product and reporting side and a continuous development of house skills.
The driving force in this development and the guarantee of quality lie with the employees. The employees are the most important assets at BankInvest. Great professional expertise and experience is part of the integrity that today characterizes all departments.
Bank Invest
BankInvest is one of the leading independent asset managers in the Nordic region.
Rank: 6
Company size: 250-500
Global: Yes

Graduate programme: No
Intern programme: No