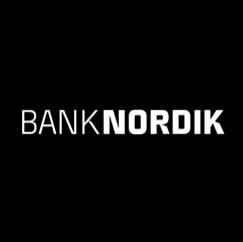 BankNordik is a bank focused on retail and private banking customers. We are widely represented in Denmark with branches in Jutland, on Funen and in the metropolitan area.
Full-service bank for private customers
As our customer, you get a full-service bank with a wide range of solutions that help you with both the daily economy and the major economic decisions such as housing, investments and pensions. The prices are competitive, and the more business you gather with us, the better rates and terms we can offer you.
Together we will find the solutions that fit your needs – so you get the most out of your financial opportunities.
Competitive and personal banking
In our over 100-year history, we have serviced our customers through thick and thin. Our customer care is based on a foundation of rock solid economy and our core values;competence, commitment and proactivity. BankNordik has evolved considerably in recent years, and it remains our strategy to strengthen the bank's position as a modern Nordic bank and increase long-term value for its customers and shareholders.
We work to achieve these objectives by continuously developing core business, streamline administration and operational processes and optimizing capital and risk management.
More than a bank
BankNordik has branches in Denmark, the Faroe Islands and Greenland. Furthermore we run real estate company under the name Skyn ​​the Faroe Islands and insurance in the Faroe Islands under the name Trygd. BankNordik headquartered in Tórshavn and is listed on Nasdaq Copenhagen and Nasdaq Iceland.
Bank Nordik
BankNordik is a bank focused on retail and private banking customers
Rank: 15
Company size: 1000
Global: Yes

Graduate programme: No
Intern programme: No