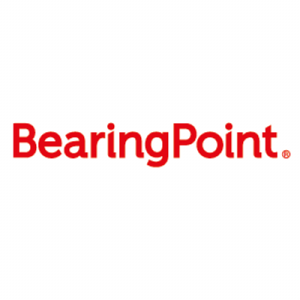 BearingPoint consultants understand that the world of business changes constantly and that the resulting complexities demand intelligent and adaptive solutions. The firm combines industry, operational and technology skills with relevant proprietary and other assets in order to tailor solutions for each client's individual challenges. BearingPoint roots go back over 100 years to the early days of two big names in professional services: Arthur Andersen and KPMG.

In 1913 Arthur Andersen started his own accounting firm in Chicago. Over the decades that followed, Arthur Andersen grew not only its accounting business but also in consulting services. By the early 1990s, Arthur Andersen was the largest management consulting firm in the world.

In parallel, KPMG was developing its consulting business. In 2000 KPMG spun off some of its consulting units as KPMG Consulting Inc. and in 2001 KPMG Consulting Inc went public on the NASDAQ. The company began a rapid global expansion – acquiring a majority of Arthur Andersen's business consulting practices in 2002. The same year, the company changed its name to BearingPoint Inc. and moved onto the NYSE.

Rapid growth continued but ultimately ended in financial difficulties culminating in BearingPoint Inc. filing for Chapter 11 for their US operations in 2009. This tough time nevertheless created a decisive moment for the European leaders in the firm – the moment they seized to execute a Management Buy Out (MBO) and create the present independent BearingPoint partnership.
Culture
Informed and inspired by its brand, the firm's purpose and values is to build a consistent BearingPoint experience that sets it apart from its competitors and attracts clients and colleagues alike.

One of the key ways BearingPoint consultants bring this to life is through its culture. A culture of distinctive way of working together as one outstanding firm. The firm calls this BearingPoint Spirit. BearingPoint consultant's spirit has five key characteristics. Whenever the firm works with its clients and with each other it aims to be:
Holistic

Entrepreneurial

Confident

Trusted

Easy to work with
Bearingpoint Consulting
BearingPoint is a leading global business consulting firm with management and technology capabilities.
Rank:
Company size:
Global: Yes

Graduate programme: Yes
Intern programme: Yes