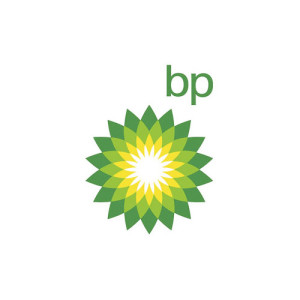 BP is also BO (Big Oil). It is the world's #3 publicly traded integrated oil concern, behind Royal Dutch Shell and Exxon Mobil. BP explores for oil and gas in 28 countries and has proved reserves of 17 billion barrels of oil equivalent. The company is the largest oil and gas producer in the US and a top refiner, with 15 plants processing more than 3.2 million barrels of crude oil per day; it is also a major producer of petrochemicals. The company supplies fuel and related convenience services to consumers at some 17,200 BP-branded retail sites worldwide, and markets its products in more than 50 countries.
Geographic Reach

The company operates in 80 countries, primarily in North America, Europe, and Asia, but it also manufactures and markets products in Australasia, Africa, and Central and South America. BP's upstream activities in North America takes place in four main areas: deep-water Gulf of Mexico, Lower 48 states, Alaska and Canada.
Operations
BP's downstream segment includes fuels, lubricants and Petrochemicals. The Upstream segment operates oil and natural gas exploration, field development and production, and midstream transportation, storage and processing. BP also markets and trade natural gas, including liquefied natural gas, power, and natural gas liquids.
Sales and Marketing
The company supplies fuel and related retail services to consumers through company-owned and franchised retail sites, as well as other channels, including dealer wholesalers and jobbers. BP also supplies commercial customers in the transport and industrial sectors.
Financial Performance
In 2014 BP's net revenues decreased by 7% due to lower liquids realizations, partially offset by higher production in higher-margin areas, higher gas realizations, and higher gas marketing and trading revenues.
The company's net income decreased by 84% in 2014 due to lower net revenues, higher impairment charges, and losses on sale of businesses and fixed assets stemming from adjustments to prior year disposals in Canada and  the North Sea and costs associated with the decision to cease refining operations at Bulwer Island in Australia. Other factors included the write-off of expenses related to unsuccessful drilling activities or lease expiration.
In 2014 the company's cash inflow increased by 55% due to changes in working capital as a result of a decline in inventories, a drop in other current and non-current assets, and a decrease in other current and non-current liabilities.
Strategy
The company took a major hit in 2010 when one of its Gulf of Mexico oil rigs exploded and killed 11 workers. Millions of gallons of crude spilled into the Gulf and BP was forced to set aside $20 billion to pay for related damages in 2011 and 2012.
The spill developed into a major political, economic, and public relations crisis for the company as it struggled to cap the leaking well, clean up the massive spill, and mollify Gulf Coast communities, which saw their fishing industry decimated and their coastlines inundated by oil. To address the growing crisis, in 2010 the company established an escrow account of $20 billion, managed by a third party, to reimburse claims from people and businesses financially damaged by the oil spill. (It settled with individual and business plaintiffs for $7.8 billion in 2012, but still faced federal, state, and local government charges). In a plea deal with the US government, in 2012 BP pled guilty to criminal misconduct (12 felony counts) and in 2013 agreed to pay $4.5 billion in damages.
A federal court found BP grossly negligent in 2014 for its role in the 2010 spill. In 2015 BP agreed to pay a record $20.8 billion in damages to the US government and five Gulf Coast states that resolved years of litigation over the 2010 Gulf of Mexico oil spill.
The company continues to jettison non-core assets to raise cash. In 2015 BP announced plans to sell its oil storage terminal in Amsterdam. It also agreed to sell its equity in the Central Area Transmission System business in the UK North Sea to Antin Infrastructure Partners for £324 million ($545 million).
After the costly Gulf spill, BP embarked on a "shrink to grow" strategy of selling older oilfields around the world to generate cash for settlements and simplify its upstream operations. All told, the company has sold about $37 billion in assets. Completed divestitures include one of the largest transactions in the Gulf of Mexico — BP's sale of a number of oil and gas fields in the deepwater Gulf of Mexico region to Plains Exploration & Production for $5.55 billion in 2012. That year it also sold assets in Canada, Egypt, and the Permian Basin in the US to fellow explorer Apache for about $7 billion. The deal included BP receiving a $5 billion cash advance. (In 2011 BP sold its Colombian assets to Talisman Energy and Ecopetrol for $1.9 billion and properties in Venezuela and Vietnam to its Russian joint venture TNK-BP for $1.8 billion.)
TNK-BP was BP's longtime drilling venture with several Russian partners. After years of feuding with those partners, in 2013 BP sold that business to Russian state oil company Rosneft as part of a complex package of deals worth a whopping $55 billion. The transaction gave BP a nearly 20% stake in Rosneft and about $12.3 billion in cash, allowing it to pursue offshore drilling opportunities in the Arctic Ocean and settle billions of dollars in US Gulf spill penalties. Several BP competitors, Exxon Mobil, Italy's Eni, and Norway's Statoil, already have Russian Arctic drilling deals.
In 2014 the company agreed to sell interests in four BP-operated oilfields on the North Slope of Alaska to Hilcorpand its specialist global Aviation Turbine Oils business toEastman Chemical Company.
On the growth side, in 2015 BP signed a deal to sell to China Huadian Corporation up to 1 million tons of liquefied natural gas per year worth up to $10 billion over the next 20 years.
Mergers and Acquisitions
As part of its strategy to be a leading purified terephthalic acid (PTA) regional player, in 2014 BP acquired PT Amoco Mitsui PTA Indonesia (AMI). The deal allows the company to assess future opportunities to lower the cost of the production facilities by upgrading to the latest technology as well as opportunities for expansion in the Indonesian market.
BP
BP is also BO (Big Oil). It is the world's #3 publicly traded integrated oil concern, behind Royal Dutch Shell and Exxon Mobil.
Rank:
Company size: 1000
Global: Yes

Graduate programme: Yes
Intern programme: Yes