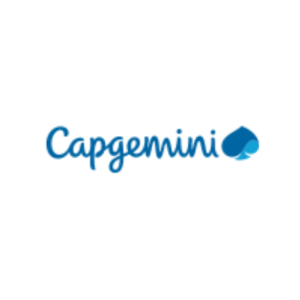 Capgemini helps its Danish clients through leading digital services. Bringing together the expertise of more than 200,000 people from over 40 countries, its Danish team helps clients define, create, assure and execute the building blocks of digital capabilities.

Capgemini delivers its services to its clients through different engagement models and always to the client's need.  The company combines agility and speed of implementation with strong technology supplier partnerships, world-class QA methodologies and its global delivery model, Rightshore to deliver a positive work output to its clients globally.

Globally, the firm is led by Paul Hermelin, who has served as CEO since taking over from Serge Kampf in 2002. Hermelin also became Chairman of the Group in May 2012.
Culture

Capgemini values depict what to expect from each other and allow its customers to understand who they are doing business with. Capgemini is a company with service spirit and an organization that conveys its knowledge to others. The firm is based on team effort and project oriented. Flexibility is important, as is the search for challenge anis ad change.

The company believes in OTACE – always delivering On Time Above Client Expectations; on time and better than the customer expected. Cap Gemini gives its people an opportunity to grow in a culture where they believe to be brave, aim high, encourage teamwork, respect others and have fun – a culture that allows freedom to be unique.
What makes it the best company to work for?
As a consultant / employee of Capgemini, you always feel that you have a strong and safe base. When you are out with a customer, you can always seek help and advice from other colleagues, whether they are at the service of other customers. In addition, there is ample opportunity to develop and educate so that you get dressed properly and equipped for future work as a consultant with other clients.

Our working environment is inspiring and innovative and whether you are a budding talent or an experienced developer, you work 37 hours a week. Not 40 and not 50 at all!
What are you working on getting better at?
Continue to develop our healthy corporate culture. Be open to differences and others' images of the world. At Capgemini the show is informal, open and honest. And everyone can talk to everyone, both professionally and not professionally. We believe that credibility is achieved through openness and honesty
Fun Fact
Capgemini was the first company in Denmark to make advertisements for vacancies on TV2. This resulted in more than 3000 applications – and a HR department that was put down completely.
Capgemini
Capgemini delivers IT consulting services in development, integration, testing and quality assurance and application maintenance both onshore and offshore.
Rank: 29
Company size: 501-1000
Global: Yes

Graduate programme: Yes
Intern programme: No