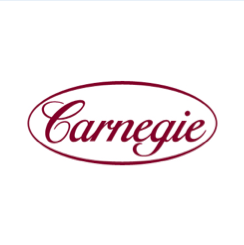 About Carnegie
We are living in a complex age when previous truths about investments, risk and returns can no longer be taken for granted. In today's changeable market, seeking out and receiving capital is a key challenge for companies. And individuals are finding it equally difficult to identify attractive investment opportunities. This is an era when an advisor's expertise can determine your future.
For almost a century, Carnegie has been one of the leading financial advisors and asset managers in the Nordic region. All of our expertise is gathered under one roof. Experts in the raising of capital, corporate research and stock brokerage work side-by-side with specialists in private banking, structured bonds and asset management. Together, we have developed a unique bank of knowledge that enables Carnegie to guide our customers towards better business.
Working at Carnegie
Carnegie offers varied and stimulating opportunities in a dynamic working environment, where high quality is our top priority. Carnegie´s core value ​​are commitment, team spirit, participation andmotivation. Being a leading investment bank creates high expectations of ourselves and what we deliver. A clear massage based on strong values is important so that our customer knows what to expect from us as a company. This requires a strong culture.
Carnegie's culture is characterized by goal-oriented employees with an entrepreneurial spirit and a business focus. An important driving force is the opportunity to influence earnings through the employee's own efforts. A competitive incentive system is therefore critical in being able to attract and retain the best employees. It also offers opportunities to reward ideas, creativity and motivation and results in increased productivity and performance, which creates value for clients, employees and owners.
Carnegies role in the economy
Carnegie plays an imortant role in the market economy by contrubuting to channelling money in an efficient manner to productive investments that increase welfare in society.
Entrepreneurship
Companies are dependent on capital for investments and the development of their operations. Both private and public companies need the advice and services of investment banks ro raise capital efficiently. Companies that are growing need advice and guidance in conjunction with mergers and acquisitions. Carnegie assists companies by providing resources in the form of expert knowledge and insight into the needs of both investors and companies.
The link between companies and investors
The shareholder tradition in the Nordic is strong. By supporting institutions and private persons in their decision to invest in stocks and other types of assets, Nordic companies gain access to capital and thus an opportunity to develop and grow. At the same time, institutions and private persons have a need to realise growth of their assets with favourable returns. Carnegie is thus also an important link bringing companies and investors togethet.
Asset management and financial advisory services
Carnegie provides asset management for private persons and institutions for different types of assets with an ambition to provide a favourable risk-adjusted return over time. Asset management is tailored to suit different individuals' and investors' needs and appetite for risk. As an independent player, Carnegie can offer the market's best products in an open architecture.
Carnegie
For almost a century, Carnegie has been one of the leading financial advisors and asset managers in the Nordic region.
Rank: 10
Company size: 500-1000
Global: Yes

Graduate programme: No
Intern programme: Yes
Website:
Link