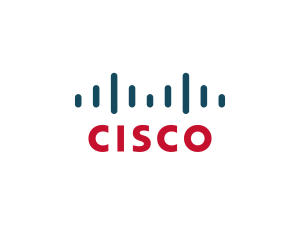 About CISCO SYSTEMS, INC.
Cisco Systems routes packets and routs competitors with equal efficiency. Dominating the market for Internet Protocol-based networking equipment, the company makes and sells routers, servers, security devices, Internet conferencing systems, set-top boxes, and other networking equipment to businesses and government agencies. The company also provides consulting services and offers products for a growing array of household, industrial, medical and other gadgets that connect to the Internet. Cisco sells its products primarily to large enterprises and telecommunications service providers, but it also markets products designed for small businesses. Cisco Systems was founded in 1984 by Stanford University graduates.
Operations
The meat-and-potatoes of Cisco is its switching equipment, which generates 30% of the company's revenue. Its next-generation networking routing gear accounts for 16% of revenue. Some 23% of revenue comes from Cisco's services business. In 2015 (ended July), the company's fastest growing area was its data center products, up 22% for the year. Cisco has experienced momentum in data center and cloud environments with orders from current customers building out their data centers as well as orders from new customers.
Geographic Reach
While the Americas is Cisco's largest market, accounting for some 60% of its sales, about half its employees reside outside of the US. Cisco's US headquarters is in San Jose, California. It also has regional headquarters in Amsterdam and Singapore. Cisco has a Globalization Center East campus in Bangalore, India. The company has other significant operations in Belgium, China, France, Germany, India, Israel, Italy, Japan, Norway, and the UK.
Financial Performance
Cisco's revenue rebounded 4% higher in 2015 (ended July) to $49 billion compared to $47 million in fiscal 2014 (which was a 3% drop from 2013). Cisco saw revenue gains in the Americas segment due to higher sales to the US federal government and stronger sales to state and local governments.
The revenue increase drove a 14% rise in net income, which was $8.9 billion for 2015.
Cash flow from operations closed out 2015 at $12.5 billion, which was slightly stronger than that of 2014.
Strategy
Cisco entered into a deep partnership with Ericsson, the biggest telecom equipment maker. The companies intend to cooperate to develop products and services in areas such as 5G, cloud computing, Internet protocol, and the Internet of Things. Their goal is to add $1 billion in revenue for each company by 2018. With their strategic partnership, announced in 4Q 2015, the companies will cooperate on developing networks through reference architectures and joint development, systems-based management and control, a broad reseller agreement, and collaboration in key emerging market segments. The companies will work together specifically on virtualization technologies and software-defined networks. In Ericsson, Cisco gets a partner with complementary strengths in technologies and in markets around the world.
The deal helps Cisco counter the merger of Alcatel-Lucentand Nokia, which, if concluded, would be the second biggest provider ( Huawei is #1) of telecom equipment.
Cisco's dominant market position in switches and routing and aggressive pricing strategy have helped it to gain market share from rivals such as Juniper Networks. In addition to the core routing and switching products, Cisco is developing products and services for data center, software, security, and the cloud. It is restructuring engineering and sales units to foster a more comprehensive view toward developing and marketing products. Geographically, the company is investing in emerging markets such as Russia, China, Brazil, Mexico, and India.
The company adheres to an aggressive growth strategy, making numerous acquisitions in high-growth segments, such as cloud and mobile.
Mergers and Acquisitions
Cisco is actively acquisitive company, bolstering its offerings with purchases both large and small.
In 2015, Cisco acquired real-time communications startup Tropo. Cisco intends to use Tropo's technology to provide a user-friendly collaboration platform. The company added another collaboration technology in late 2015 with its $700 million purchase of Acano, based in the UK. Acano will become part of Cisco's Collaboration Technology Group.
In another 2015 acquisition, Cisco bought OpenStack provider Piston Cloud Computing to help accelerate the development and capabilities of Cisco Intercloud Services.
Cisco added to its security offerings with its acquisition ofLancope for $425 million in 2015. The companies have worked together, but with the acquisition they can integrate their products more tightly with the goal to detect networks threats faster.
In mid-2014 it paid $175 million for Tail-f Systems, a Swedish company that provides multi-vendor network service orchestration for traditional and virtual networks. The acquisition will boost Cisco's cloud virtualization offerings.
Cisco also acquired Metacloud,which deploys and operates private clouds for organizations. Metacloud's OpenStack-based cloud platform will push Cisco's strategy to build the world's largest global Intercloud.
Cisco
Cisco is the largest networking company in the world
Rank: 5
Company size:
Global: Yes

Graduate programme: Yes
Intern programme: Yes