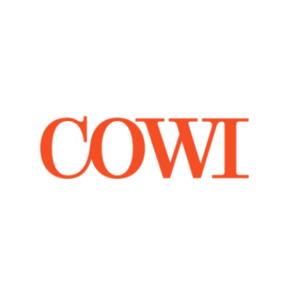 COWI is a leading consulting group that creates value for customers, people and society through its unique 360° approach. Based on its world-class competencies within engineering, economics and environmental science, Cowi tackle challenges from many vantage points to create coherent solutions for their customers.
With offices all over the world, the firm combines global presence with local knowledge to take on projects anywhere in the world – no matter how large or small. At any given moment, it is involved in more than 13,000 projects.

Cowi has more than 85 years experience in the business, and it is a leader within its field because more than 6,400 of its employees are leaders within theirs. Together with their customers, the firm is able to create coherence in tomorrow's sustainable societies.
Culture
According to Cowi consultancy, high professional and ethical standards are inseparably linked with business-oriented thinking. The firm act with credibility and integrity in all respects – an attitude that permeates its values, vision and policies.
The company's values have remained fundamentally unchanged for decades and are integrated in the way it work and interact with both its clients and employee.
Integrity: The firm acts with credibility and integrity in all respects.

Respect: Cowi respect those it works with, nature and society.

Independence: It attaches great importance to its financial independence and the freedom it enables in its work.
COWI
COWI is a leading consulting group within engineering, economics and environmental science
Rank: 35
Company size:
Global: Yes

Graduate programme: Yes
Intern programme: Yes