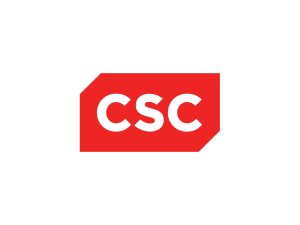 About CSC (Computer Sciences Corporation)
1, 2, 3, it's as easy as CSC
With a lineage that goes back to 1959, CSC is one of the granddaddies of the IT services industry-and it's still going strong today. Employing around 80,000 people in 70 countries around the globe, the firm helps clients to tackle their major tech-related challenges. That's a list that includes everything from business process optimization to cybersecurity, cloud solutions and the exploding field of big data and analytics.
In addition to assisting clients with their businesses, CSC doesn't stand still when it comes to updating its own: in 2012, the firm responded to flagging performance by hiring a new CEO, Michael Laphen, and embarking on a turnaround program. Billed on the firm's site as an effort "to elevate our business performance and deliver greater value to all of our stakeholders," one of the core planks of the transformation is to simplify the firm's structure, stripping out bureaucracy in an attempt to be more responsive to market shifts and client needs.
What could you do with $100?
CSC's roots stretch more or less all the way back to the birth of business computing as a concept, and thus also to the concept of IT services as an industry.  At the time of CSC's founding, in 1959, computers were tools used almost exclusively by governments and universities, large institutions that had their own brainpower to write the software applications that made their computers useful.  Enter two young entrepreneurs in the aerospace industry, engineer Roy Nutt and marketer Fletcher Jones, who saw the potential for mass appeal in computing. 
Scraping together $100, the pair started Computer Sciences Corporation, beginning by writing software directly for computer manufacturers, a move that allowed for the widening of the computer consumer market and helped to revolutionize the computer industry.  It wasn't long before their vision began to pay off: CSC went public in 1963, and a year later it became the first software company to be listed on a national exchange.  The rest, as the saying goes, is history.
CSC
CSC employs more than 80,000 people in more than 70 countries in the world
Rank: 13
Company size: 1000
Global: Yes

Graduate programme: Yes
Intern programme: Yes