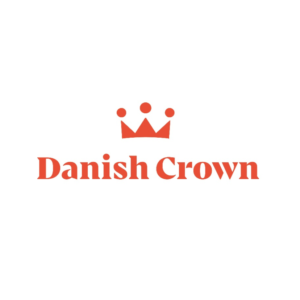 Graduate Programme Facts
Functions
Business Leadership, Production Leadership
International Rotations
UK, Sweden, Poland, Germany, Holland, China, Spain
Requirements
BSc or MSc degree
Language Requirements
Fluent in English
---
Applications Open
December 1, 2021
Applications Close
January 31, 2022
Programme Start
September 1, 2022
Our take on the Danish Crown Graduate Programme
The Danish Crown group is a global meat processing company and among the largest in its field. The group is the World's largest pork exporter and Europe's largest pork processor. Danish Crown is Europe's largest meat processing company and Danish Crown Beef is a significant player in the European beef market. Group turnover is app. DKK 60 billion with a workforce of more than 20,000 employees.
They managed to get through the COVID pandemic in strong fashion and is looking poised for a good 2021. Being one of the largest processors of food globally, many environmentalists have had them in their target. They continue to try and innovate to ensure a more sustainable future for food and food producers.
The Danish Crown Graduate program is a truly international program that focuses a lot on supporting you throughout your time there and on your personal development. As they don't have a danish language requirement for their program and have several rotations, you are bound to experience all the colors of Danish Crown. With possibilities for international rotations in countries such as the UK, Sweden, Poland, Germany, Holland, China, Spain and more, you can expect all sorts of international challenges.
Previous graduates have spoken highly about the great support system and personal development. It is also very broad management programme which allows for curiosity. You are given responsibility early on, but if you are expecting to carve your way to the top by having sharp elbows – think again. The company is proud in it's humble approach and cooperative team spirit. Finally it is a business that is undergoing a big transformation and therefore there is room for input no matter your position. 
Graduate Programme Benefits
Heath Insurance

Danish Language Courses

Housing Paid on International Rotations
Stories from the Inside
Graduate Progressions (example of roles after the graduate programme)
1. Business Graduate –> Now: Business Developer & Executive Assistance
2. Business Graduate –> Now: Business Analyst
3. Business Graduate –> Now: Operations Management Specialist
The Verdict
What's good
"Truly international programme"
"Several options for international rotations"
"Great support system"
Danish Crown Graduate Programme
Danish Crown is the World's largest pork exporter and Europe's largest pork processor
Rank:
Company size: +10000
Global: Yes

Graduate programme: Yes
Intern programme: Yes
Website:
Link