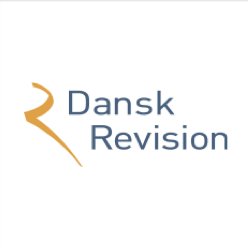 Danish Audit is a nationwide chain with 30 offices and nearly 500 employees.
Danish Revision A / S is owned by the partners, ie the owners of each audit offices.
Thus, Danish Audit benefit of both the local presence and knowledge of the local business community and cooperation between professionally competent owners and employees of the Danish Court.
A job with Danish Auditing is a job in a locally based company with contacts throughout Denmark and view of the world.
Danish Court is rooted with offices throughout the country.
As an employee,  do you spend every day at one of our local offices, but you also get the benefit of cooperation with many skilled colleagues from across the country.
We also know the way abroad. With us it goes through our association with the world-wide auditor chain Geneva Group International.
As an employee of Danish Court can therefore have the opportunity to work very versatile at the local level while providing your core competencies available nationally and internationally.
A good workplace
On one side is the road to the top is short, and on the other hand, new exciting challenges always within reach when you're ready for them.
Danish Court, we are very attentive to our employees. Specifically, this means for example. That we annually conducts performance appraisals and regularly conducts business metrics.
In 2010 showed the company survey include to:
95% are comfortable with colleagues
83% believe that there is a good atmosphere in the office
81% is overall satisfied with being employed by Danish Audit
95% are engaged in the work
84% expect to be hired next year
The results that we are proud. The Danish Court, we are very conscious that we must make ourselves worthy of the best employees and constantly ensure their well-being and development
Dansk Revision
Dansk Revision is a nationwide chain with 30 offices and nearly 500 employees.
Rank: 13
Company size: 250-500
Global: No

Graduate programme: No
Intern programme: Yes