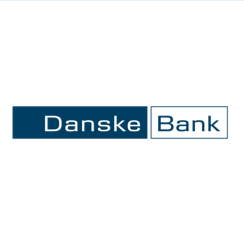 Danske Bank – A strong Nordic Bank We are a modern bank for people and businesses across the Nordics with deep financial competence and leading innovative solutions. The heart of our business is the bright heads of our more than 19,000 employees, working across 15 countries with one common goal: To help our customers reach their goals and realise their ambitions. Making banking easier for 140 years Since 1871, we have helped our customers become financially confident by making daily banking and important financial decisions easy. This is our customer promise. Today it is called innovation, but it has always been a part of our heritage. And we are constantly challenging ourselves to improve the services, advice, tools and guidance we deliver. By doing so we aim to achieve our vision "to be recognised as the most trusted financial partner"​.
Why Danske?
A career at Danske Bank offers a chance to become part of an ambitious environment that sets new standards for banking. Standards that benefit our customers, the world around us and our own approach to what we do. Setting new standards will also be a key part of your work at Danske Bank, regardless of where you work and what you do.
We recently launched a new strategy with one clear aim: to become one of the best banks in the Nordic region. With this strategy we have taken the first step on a journey that will affect everyone at Danske Bank. We want to promote a winning culture that involves co-operation across countries, business units and specialist areas. A culture in which we value diversity of background and opinion. And where talent and results are rewarded.
Working at Danske Bank
Focus on development
Regardless of whether you join us as an advisor, IT developer, analyst or something else, you can expect us to focus on your development. Once a year you and your manager will agree on a development plan that takes into account your wishes and needs. But development is not something that you and your manager only discuss during your annual development meeting. It is something that you continue to address throughout the year.
Our philosophy is that professional development can take place in many different ways. We have an extensive in-house course catalogue and our own university, which offers an online learning environment with plenty of scope for e-learning, for example. However, experience has shown that most people learn more by dealing with real-life challenges and taking on increasing levels of responsibility in their day-to-day work. Last year around 1,500 staff took the opportunity to change roles internally within Danske Bank.
Danske Bank
Largest Danish Bank
Rank: 1
Company size:
Global: Yes

Graduate programme: Yes
Intern programme: Yes