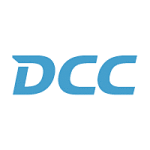 About
DCC is the kind of organisation ideally suited to building a graduate career. A FTSE 100 company employing circa 10,500 employees operating across 15 countries and with revenue of £10.6 billion last year, we provide international sales, marketing, distribution and business support services in the UK, Continental Europe and Ireland.There are four different divisions DCC operates in: DCC Energy, DCC Healthcare, DCC Technology and DCC Environmental.
Career
DCC recognises that people are key to its success. The talent, innovation and entrepreneurial flair of the group's employees have been essential ingredients in DCC's strong growth and achievements to date.
DCC's international presence, financial strength and diverse business base provide all the advantages of a large company, while its devolved organisational structure helps to retain agility and autonomy, ensuring that subsidiary management enjoys a high degree of operational responsibility.
This dynamic environment contributes to a thriving growth-focused culture throughout DCC, providing many career opportunities that span operational, divisional and corporate activities.
Our Success
Our success is based on organic and acquisitive growth and our environment, as a result, is very fast-paced, with new projects and new commercial challenges around every corner. While you may not have come across the name DCC before due to our devolved structure, you will almost certainly have heard of one or more of our 50+ subsidiaries. They include industry-leading brands such as Certas Energy, Flogas, Butagaz, Fannin, William Tracey Group and official Xbox distributor in the UK, Exertis.
DCC
DCC is a FTSE 100 company employing circa 10,500 employees operating across 15 countries and with revenue of £10.6 billion last year
Rank: 14
Company size: 1000
Global: Yes

Graduate programme: Yes
Intern programme: Yes