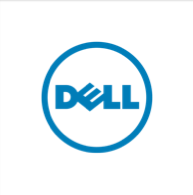 Dell Technologies made its name as a supplier of built-to-order personal computers. Now, as a bigger, more mature company, Dell wants to build-to-order answers to its customers' IT needs. It remains a top PC company, #3 behind Lenovo and HP Inc., but Dell offers a wide range of IT products (hardware and software) and services for enterprise, government, small business, and consumer markets. It also markets third-party software and hardware. Dell expanded its offerings to include large computer storage systems with its $63 billion acquisition of EMC, which closed in September 2016. It changed its named to Dell Technologies to reflect the wider range of products and services.
Change in Company Type
Dell became a private company in October 2013 through a buyout of shareholders by company founder and CEO Michael Dell and private equity firm Silver Lake Partners. Away from the scrutiny of Wall Street, analysts say Dell might stand a better chance of turning itself around — something the company has had trouble doing amid heightened competition from the likes of HP, Lenovo, Apple, Google, Acer, and IBM.
Operations
Dell's Client Solutions unit accounts about two thirds of the company's revenue, which largely relies on PC sales. Client Solutions includes desktops, thin client products, notebooks, tablets, and services. While generating revenue, the unit also absorbs significant overhead for the company. has traditionally been a desktop PC company, and desktop PCs have generated a quarter of the company's total revenue. While there has been shrinking demand for PCs, Dell has posted eight straight quarters of growth in that business.
Dell's other units are the Enterprise Solutions Group (27% of revenue), which include servers, networking, storage, and related services; Dell Services (5%), which includes IT and business services, including infrastructure, cloud, applications, and business process services, and Dell Software Group (2%), which sells management and security software, and information management software.
Third parties manufacture the majority of the client products Dell sells under the Dell brand. Dell uses contract manufacturers and manufacturing outsourcing relationships as part of its strategy to enhance Dell's variable cost structure and to achieve Dell's goals of generating cost efficiencies, delivering products faster, better serving Dell's customers, and building a world-class supply chain.
The company is moving to bolster and expand its capabilities for cloud computing and big data and information management.
Geographic Reach
Dell generates about half of its revenue outside of the US. Dell sees emerging markets as long-term growth opportunities and the company pursue the development of technologies for those markets.
Dell continues to view these geographical markets, which include the vast majority of the world's population, as a long-term growth opportunity. Dell saw gain in some emerging markets in 2016 (ended January) including China and India.
It also continues to look overseas to cut operational costs. Dell uses a number of low-cost contractors in Asian countries to assemble products.
Financial Performance
As privately held company, Dell is not required to make information about its finances public. But, as part of the process of buying EMC, Dell reported financial statements to the SEC in 2016 for EMC shareholders who will vote on the deal.
The company revealed that its revenue is up, but profit turned to loss in the three years since it went private.
For 2016 (ended January), Dell reported revenue of $54.8 billion compared to $55.1 billion in 2015. The company posted a loss of $1.1 billion in 2016 compared to a loss of $1.2 billion in 2015.
Revenue in Client Solutions, Dell's biggest segment, dropped 9% in 2016 due to a combination of lower demand across all of the segment's categories and competitive pricing pressure. Dell's PC-oriented product mix magnified decreased demand for those products. A new Windows operating system from Microsoft failed to perk up PC sales. The segment also has lower revenue across all geographic areas, but most of the decline came in the Americas and the EMEA region. In the Enterprise Solutions Groups rose 2% on a 3% increase in revenue from servers and networking equipment. Its PowerEdge servers carried higher value configurations, which offset flat unit sales.
Dell's research and development costs have held around $1.3 billion for the past three years.
Strategy
Dell has been working, away from the glare of stock analysts and investors, to become an end-to-end hardware, software, and services provider. As part of the transformation, the company continues to shift its portfolio of products and services to provide higher-value and recurring revenue streams over time. Some of these products and services include digital transformation projects, software-defined data centers, hybrid cloud, converged and hyper-converged infrastructure, mobile, and security.
Dell is making a big bet on becoming an end-to-end, comprehensive IT provider with the EMC deal. The acquisition is expensive and will pile even more debt on a balance sheet already loaded with debt from the going-private transaction. Dell expects the EMC portfolio to complement its our current Enterprise Solution Group offerings and to fortify its overall data center offerings. Benefits of the deal, according to Dell, extend to sales and R&D across four technology areas – servers, storage, virtualization and PCs. And the combined company should have a customer range from Dell's strength with small business and mid-market customers to EMC's strength with large enterprises.
Shortly after finalizing the EMC deal, Dell Technologies sold EMC's Enterprise Content Division (ECD) to Open Text for $1.62 billion. The sale of ECD, which includes the Documentum unit, eliminates an area that would have been a non-core business in the combined Dell-EMC enterprise. The transaction also provided cash, which could help defray some of the cost of the EMC deal.
Dell has been investing in research and development activities that support its strategic initiatives. It has 18 research and development centers around the world, including one in Silicon Valley. The company's R&D expenses were have averaged $1.2 billion over the past three years.
In late 2015, he company the spin off of its Secureworks subsidiary in motion. Secureworks is expected to make an initial public stock offering in 2016. Dell's proceeds would help it pay for the EMC acquisition.
Mergers and Acquisitions
The acquisition of EMC for $67 billion, which closed in September 2016, makes Dell more of a full-service IT company, selling everything from PCs and services to storage systems for cloud-based operations. Dell expects that customers will be attracted to its one-stop shop as competitors such as Hewlett-Packard have split in two. The EMC deal is expected to close in mid-2016.
Since the beginning of fiscal 2012, Dell has acquired more than a dozen businesses. These acquisitions have extended Dell's core capabilities in a variety of enterprise offerings, including storage, networking, virtualized server, data center, desktop solutions, and software-as-a-service application integration, as well as enabled expansion of its customer financing activities.
Dell completed nine such acquisitions in fiscal 2013, including its acquisitions of SonicWALL, Wyse Technology, and the $2.4 billion purchase of Quest Software, a provider of IT management products for handling areas such as systems, security, and workspace.
In 2014 Dell added to its data mining and predictive analytics portfolio with the purchase of StatSoft, a provider of advanced analytics software.
Dell
Dell remains a top PC company, #3 behind Lenovo and HP Inc., but Dell offers a wide range of IT products (hardware and software) and services for enterprise, government, small business, and consumer markets.
Rank: 27
Company size: 1000
Global: Yes

Graduate programme: Yes
Intern programme: Yes