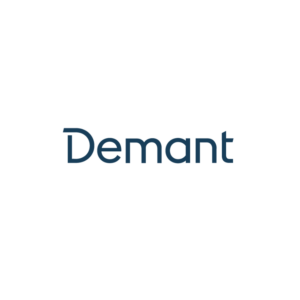 Graduate Programme Facts
Main Location
Greater Copenhagen
Functions
Finance, IT, Sales, Operations (Supply chain, Procurement etc.), Project Management, Engineering, Software Engineer, Data / Analytics
Time per Rotation
6-8 Months
International Rotations
USA, Canada, Mexico, Poland, Australien, Germany...
Requirements
MSc Degree, Graduated no more than 2 years ago
Language Requirements
Fluent in English
---
Applications Open
November 1, 2022
Applications Close
January 8, 2023
Programme Start
September 1, 2022
Our take on the Demant Graduate Programme
The Graduate Programme at Demant offers you a unique opportunity to develop your personal and professional skills. You will join us in creating life-changing differences through hearing health to millions of people worldwide.
For the programme starting on 1st September 2023, we offer seven different tracks.
No matter which track you choose, the programme will lead you through three rotations in a two-year journey.
During your rotations, you will get hands-on experience with different projects that allow you to utilize and build on your knowledge and skills. This will provide you with a broad understanding of our business and a strong network of people across functions.
You will plan your rotations together with your Host Manager to enhance your professional and personal development as much as possible. We are a global company; therefore, all tracks are designed with an international perspective. Many of our graduates have also had the opportunity to go abroad for one rotation.
Our expectations will be high, and you will be given real tasks and responsibilities with high exposure from day one. We believe this is the best way to kick-start your career and after successfully completing the programme, you will continue your career in Demant, either in Denmark or abroad.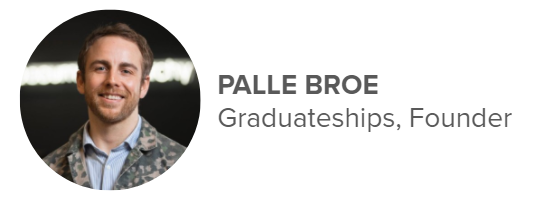 Demant is the marketleader within Hearing health. in 2020 the company generated revenues of 14,469 MDKK. Most of this coming from their key markets in Europe and North America. They have more than 16,000 employees globally and is listed on Nasdaq Copenhagen. 
They are well positioned to continue to drive growth in the hearing healthcare market due to their investments in R&D as well as the growing ageing population. 
The Demant Graduate Programme was launched back in 2014 and is now going on their 9th year. During the two-year programme you will go through 3-4 rotations in different parts of the business. It offers exciting international possibilities as part of their programme and you will have the chance to spend a rotation in one of their offices in United States, Poland,  Mexico or Germany or one of their other international offices.
Previous graduates have spoken highly about the freedom to choose your own rotations and be part of shaping your experience. It is also very hands on and you are given responsibility early on.  If you are expecting to carve your way to the top by having sharp elbows – think again. The company is proud in it's humble approach and cooperative team spirit. Finally it is exciting to work on a product that is helping people live a more fulfilling life. 
Graduate Programme Benefits
Mentor programme

Graduate Training Bootcamp

In-house gym facilities

Friday bars

Various clubs (art, cycling, etc.)

Dry-cleaning services

Massage services

Free breakfast
Stories from the Inside
Graduate Progressions (example of roles after the graduate programme)
1. From General Business Graduate –> Now: Senior Analyst in Commercial Excellence, International Sales
2. From Finance Graduate –> Strategic Financial Analyst –> Now: Investor Relations Officer
The Verdict
What's good
"Strong company buy-in for the graduate programme"
"Good internal training programme"
"Many options for the international rotation"
"Great place to learn within Supply Chain"
What's not so good
"Less well known brand internationally"
"Danish HQ a bit outside of Copenhagen"
Demant Graduate Programme
The Demant Group operates in a global market with companies in more than 30 countries, a total staff exceeding 15,000 and generates annual revenues of more than DKK 14 billion.
Rank: 3
Company size: +10000
Global: Yes

Graduate programme: Yes
Intern programme: Yes
Website:
Link