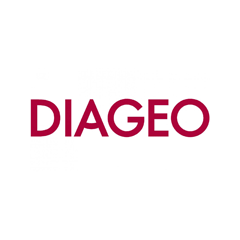 About
Diageo PLC, incorporated on October 21, 1886, is an alcoholic beverage company. The Company operates in various categories, including spirits and beer. Its geographic segments include North America; Europe, Russia and Turkey; Africa; Latin America and Caribbean, and Asia Pacific. Its principal products includes Scotch whisky, Gin, Vodka, Rum, Beer, Irish Cream Liqueur, Wine, Raki, Tequila, Canadian Whisky, American Whiskey, Progressive Adult Beverages, Cachaca, Brandy and Ready to Drink. The Company's brands include Johnnie Walker, Smirnoff, Captain Morgan, Baileys, Tanqueray and Guinness. It owns manufacturing production facilities across the world, including maltings, distilleries, breweries, packaging plants, maturation warehouses, cooperages and distribution warehouses. It manages its operations from various locations, which include the United Kingdom; Ireland (Baileys); Italy (Santa Vittoria); Turkey; the United States; Canada; Brazil; Mexico; Australia; Singapore; India; Nigeria; South Africa; East Africa (Uganda, Kenya, Tanzania), and Africa Regional Markets (Ethiopia, Cameroon, Ghana and Seychelles).
Spirits
The Company's spirits are produced in distilleries located across the world. As of June 30, 2016, the Company owned 29 Scotch whisky distilleries in Scotland, two whisky distilleries in Canada and one whiskey distillery in the United States. Johnnie Walker and Smirnoff are among the few spirits brands. Ketel One and Ciroc vodkas are purchased as finished product from The Nolet Group and Eurowinegate, respectively. Gin distilleries are located in both the United Kingdom and the United States. Baileys is produced in the Republic of Ireland and Northern Ireland. Rum is blended and bottled in the United States, Canada, Italy and the United Kingdom, and is distilled and blended in the United States Virgin Islands and in Australia, Venezuela and Guatemala. Raki is produced in Turkey, Chinese spirits are produced in Chengdu, in the Sichuan province of China, Cachaca is produced in Ceara State in Brazil and Don Julio tequila in Mexico. The Company's maturing Scotch whisky is located in warehouses in Scotland, its maturing Canadian whisky in La Salle and Gimli is located in Canada and its maturing American whiskey is located in Kentucky and Tennessee in the United States.
Beer
The Company's principal brewing facility is located at the St James's Gate brewery in Dublin where the capacity is expanded to brew all beers sold in Europe and for global exports in particular to the United States. The Company has breweries in a number of African countries: Nigeria, Kenya, Ghana, Cameroon, Ethiopia, Tanzania, Uganda and the Seychelles. Guinness flavor extract is shipped from Ireland to all overseas. Guinness Draught in cans and bottles is packaged at Runcorn and Belfast in the United Kingdom. The Runcorn facility performs the kegging of Guinness Draught which is transported to Great Britain in bulk.
The Company produces a range of ready to drink products mainly in the United Kingdom, Italy, South Africa, Australia, the United States and Canada. As of June 30, 2016, the Company operated 12 breweries in Africa, four sites that produce sorghum beer in South Africa, cider plants and five facilities which provide blending and malting services. Its brands are produced at plants owned and operated by third parties and joint ventures at various locations across the world.
The Company competes with Pernod Ricard, Beam Suntory, Bacardi, Brown Forman, AB InBev, Heineken, SABMiller, Molson Coors and Carlsberg.
Diageo
The worlds largest producer of spirits
Rank: 18
Company size: 1000
Global: Yes

Graduate programme: Yes
Intern programme: Yes