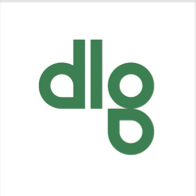 The DLG Group in brief
The DLG Group is one of the largest agricultural companies in Europe and is owned by Danish farmers. In addition to agricultural products, the group's activities also include supplying vegetables to the catering and retail trades, electricity trading, telecom, pot plant sales, etc.
The group's strategic focus for expanding in Denmark and abroad is reflected in the group's international collaboration around the Baltic Sea – exemplified by the group subsidiary HaGe (one of Germany's largest agricultural suppliers) – including the Polish market, Svenska Foder (a Swedish subsidiary) and Scandinavian Farmers (covering the Baltic States). DLG is localised in more than 20 countries.
DLG supplies farmers with feed from its own factories, seed grain, fertilizer, agricultural lime, crop protection, fuel and much more besides for daily operations.
The DLG Group is also one of Europe's biggest exporters of seed, feed and milling grain, malting barley and oilseed rape. In addition, via its associated companies, DLG is involved in activities such as the processing of crops and vegetables.
DLG has its own chain of outlets which market and provide advice concerning products in the areas of home & garden, pets, telecom and much more besides. In Denmark, this chain is called "Land & Fritid" and in Sweden it is called "Djur & Natur".
In 2015, DLG generated turnover of DKK 54.5 billion (EUR 7.3 billion). The DLG Group has approximately 7,400 employees, about 3,000 of whom work in Denmark.
DLG
The DLG Group is one of the largest agricultural companies in Europe and is owned by Danish farmers
Rank: 7
Company size: 1000
Global: Yes

Graduate programme: Yes
Intern programme: No