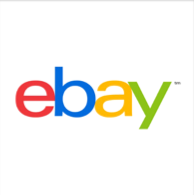 About Ebay Inc.
eBay is a well-known e-commerce platform for online auctions. Trading goods every second of every day, eBay offers an online forum for buying and selling merchandise worldwide, from fine antiques to the latest video games. eBay generates revenue through listing and selling fees and through advertising, and boasts more than 162 million users and more than 800 million listings globally. Its e-commerce platforms include StubHub and Half.com. eBay also has a mobile version of its service, and owns e-commerce services provider GSI Commerce, as well as a minority stake in online classifieds service craigslist.
Operations
 
The company generates revenue through marketing services, including classifieds and advertising.
 
Marketplace platforms contributed 71% of eBay's total revenue in 2015.
Geographic Reach
More than half of eBay's revenues are generated outside the US. eBay has a strong focus on Europe. Its top-earning non-US markets include Germany, the UK, Australia, Korea, China and Canada. The company's classified websites are available in more than 1,500 cities around the world.
 
The US accounted for 43% of the company's total revenue in 2015; the UK (16%); and Germany (15%).
Sales and Marketing
eBay spent $1 billion on advertising during 2015.
Financial Performance
The company's net revenue has been increasing over the last five years (2011-15), except a sudden fall in fiscal 2015. In fiscal 2015, the company's net revenue decreased by 52% to $8.59 billion due to a drop in almost all type of revenue, particularly marketplace net transaction.
 
The marketplace net transaction revenues decreased, primarily driven by a negative impact from foreign currency movements relative to the strengthening US dollar.
However, in 2015 eBay's net income increased by 3,650% to $1.73 billion mainly due to a decrease in provision for income taxes (due to the recognition in 2014 of deferred tax liabilities of $3 billion of US income and applicable foreign withholding taxes on $9 billion of undistributed foreign earnings of certain of its foreign subsidiaries for 2013 and prior years) and a decrease in sales and marketing costs, primarily due to the positive impact from foreign currency movements relative to the US dollar.
The company's operating cash inflow decreased by 29% to $4.03 billion, mainly due to changes in working capital as a result of an increase in accounts receivable and accounts payable.
Strategy
Whether online, through the mobile channel, or offline, eBay's monetization strategy remains the same. The company is primarily a transaction-based business model that generates revenue through its e-commerce platforms. The company also generates revenue through marketing services, classifieds, and advertising. eBay has struggled to grow in recent years amid competition from e-commerce rivals like Amazon.
eBay spun off PayPal into an independent public company during 2015.
The company is continuing to focus on customizing eBay's buying and selling experiences to make it easier for users to list, find, and buy items by offering formats dedicated to specific products or categories. On its Marketplace platforms, the company has built specialized experiences, such as Daily Deals, Fashion, Motors (vehicles; parts and accessories) and Electronics.
 
In 2015, the company adapted a long term strategy to change its eBay marketplace by moving away from a listings-based format toward a product-based format. As part of this strategy, eBay began collecting product data from sellers as they list their inventory, allowing the company to offer greatly improved user experiences, and to build machine-learning capabilities to process a global, accessible catalog of things.
eBay Inc.
eBay is a well-known e-commerce platform for online auctions.
Rank: 9
Company size: 250-500
Global: Yes

Graduate programme: No
Intern programme: Yes
Website:
Link