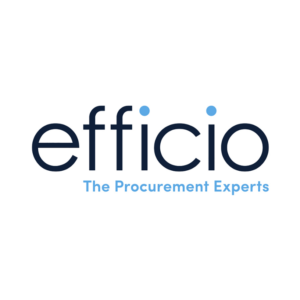 Efficio is the world's largest procurement consultancy operating across ten offices in Europe, North America and the Middle East. It helps organizations reduce costs, improve internal processes and up-skill their procurement teams so that they can realize cost savings faster. Efficio aims at ensuring savings are measurable and sustainable – delivering greater value for your business over the longer term.

The company identifies, deliver and sustain savings using the Procurement Engine, a unique and highly efficient deployment model combining people, knowledge and technology. It enables their client's teams to transform their procurement capabilities by accessing the on-demand expertise and know-how of it's over 400 consultants, in combination with its bespoke procurement technology platform eFlow. The heart of Efficio technology is the collective procurement knowledge and category expertise of it's highly experienced consultants. They have worked with hundreds of large and mid-sized global organizations from across the private and public sector over many years

Efficio draws on this extraordinary pool of knowledge and content to benchmark and ultimately transform your organization's procurement capabilities. The results are greater cost savings delivered faster and more sustainably, allowing your organization to operate more efficiently and compete more effectively.
Culture
As management consultants, Efficio helps its clients identify and deliver business improvements – and sustain those changes in the long term. It has built an international reputation as The Procurement Experts, which is why it attracts highly talented people.

At Efficio, you will work with an impressive list of global clients helping them deliver accelerated impact to their bottom line. You will learn from the best in the business: The firm's international team combines unparalleled consulting expertise and industry experience with a unique blend of intellectual capital and proprietary eFlow technology to get real results and advance its clients' capability.

Efficio is proud to work with the best. Their clients include blue-chip multinationals, Private Equity companies and SME clients around the world.
Projects within Efficio Consulting

The firm's  projects range from supporting a rail company in contracting a multi-year infrastructure spend on redesigning a Utility firm's global procurement organization, executing a Strategic Sourcing process across a wide range of categories for a retail firm to designing processes for managing temporary staff for a bank. To date Efficio has undertaken projects across six continents in more than 30 different countries. It's a doer rather than adviser because it doesn't just leave a report and walk away. Choosing Efficio gives you an opportunity to work closely with clients on a day-to-day basis, from identifying how their organization can be improved. This achieved by helping clients with any necessary changes on delivery of cost savings and creation of a platform for them to take their business to the next level. So you have a tangible impact on their business – and the satisfaction of knowing you have furnished them with the skills and know-how to sustain their success.

As a dynamic business, Efficio is always looking at ways to diversify. This means you experience a constantly evolving landscape in which to test your skills and grow your career, all the while supported by some of the best practitioners in the world.
Efficio Consulting has posted
1

jobs
Efficio Consulting
Efficio is the world's largest procurement consultancy operating across ten offices in Europe, North America and the Middle East.
Rank: 16
Company size: 501-1000
Global: Yes

Graduate programme: No
Intern programme: Yes