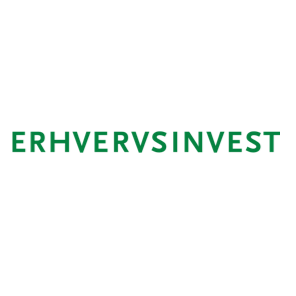 E

rhvervsinvest invests in small and medium-sized, well established Danish based companies which require capital and competencies in connection with successions, change of ownership, spin offs or similar situations. Typically in companies with a turnover in the range EUR 7 – 70 m.
Erhvervsinvest does not have a specific sector focus but primarily invest in companies operating in manufacturing and service industries.  Focus is on healthy and well-managed companies with a potential for further growth and/or companies that can drive industry consolidation or -restructuring.
Erhvervsinvest has since 2004 made 24 direct investments and 20 add-on acquisitions. Erhvervsinvest has raised four funds with EUR 448 million in total capital commitment.
T

he first of Erhvervsinvest's four funds, Erhvervsinvest I, was established in February 2004 with a capital commitment of DKK 0.3 billion. Erhvervsinvest I's return is in the top quartile amongst European private equity funds of its vintage. Erhvervsinvest II was established in September 2007 (capital commitment of DKK 0.7 billion), Erhvervsinvest III was established in June 2013 (capital commitment of DKK 0.9 billion), and most recently Erhvervsinvest IV was established in February 2017 (capital commitment of DKK 1.5 billion). Overall, Erhvervsinvest has raised DKK 3.4 billion to invest in small and medium-sized well-run Danish companies.
The Danish business environment is characterized by a few large companies and many small and medium-sized companies, of which a significant share has a need for succession in the near future. In many of these companies, the business owner and CEO is the same person, so there is often a necessity for both a change of ownership and management.
Amongst the owners of small and medium-sized companies, there is a demand for risk capital combined with competencies within general management, financial management, internationalization, marketing, and human resources.
Erhvervsinvest Management is advisor for the Erhvervsinvest Funds.
The board of directors in Erhvervsinvest Management: Henning Kruse Petersen (Chairman), Director Bjørn Høi Jensen (Vice-chairman), Finn V. Nielsen, CEO Anders Obel from C. W. Obel, and Søren Dal Thomsen.
Erhvervsinvest
Erhvervsinvest invests in small and medium-sized, well established Danish based companies
Rank: 43
Company size: 0-250
Global: No

Graduate programme: No
Intern programme: No