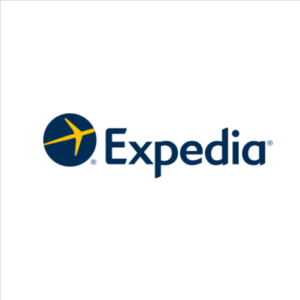 Whether you know exactly what trip you want, need ideas, or want help narrowing down your search, Expedia.co.uk makes it easy to find the holiday that is right for you. Launched in November 1998, Expedia.co.uk is operated by Expedia, Inc., the world's largest online travel company. The award winning, Expedia.co.uk is the largest online travel provider for the UK, serving millions of travellers every year. At your finger tips are:
Millions of published and discounted fares on over 450 airlines

A directory of more than 80,000 accommodation properties world-wide and 4 million rooms

Car hire from the top rental companies

Build-your-own holiday packaging technology

A choice of pre-package holidays
We also provide in depth destination guides and maps, holiday insurance, and a comprehensive travel information service with a free online newsletter
Our Strategy
We want to own and power the best travel brands in the world.  We want our brands to be independent, innovative, fast.   We want them relentlessly focused on what drives value for their customers.
We are aggressive.  We will grow and take share from our competitors.  Our primary growth drivers will be technology and product innovation, customer loyalty, global expansion, and channel penetration.
Together as a family our competitive advantages are:
The best supply position in the world

Scale in our world class technology and operations platforms

Unsurpassed intelligence through sharing of our smart people, insight, and best practices
We Believe in Being Different: We seek new ideas, different ways of thinking, diverse backgrounds and approaches, because averages can lie and sameness is dangerous. Because of this belief, our norms aren't rules or universal at all corners of our company. But they are important to our identity and how we work together. Like our company, these norms will evolve.
We Lead Humbly: Our leaders serve their teams. None of us has all of the answers, but we are curious and we are always looking to learn. Though our leaders take their responsibilities to our business and their teams incredibly seriously, they never take themselves too seriously.
We are Transparent: We communicate openly and honestly, at all levels, upwards, sideways and downwards. We surface difficult issues quickly, we act, we learn.
We Organize for Speed: We seek to gather data as fast as possible, and move. Speed allows us to make mistakes and constantly improve.
We Believe in the Scientific Method: Everyone's ideas are equal in the face of hard data. We use data to guide but not define our actions.
We Act as One Team: We look to optimize for the greater good, not just our own, or even our own teams' interests. We are actively interested in the success of others.
Expedia
The world's largest online travel company
Rank: 32
Company size: 1000
Global: Yes

Graduate programme: Yes
Intern programme: Yes