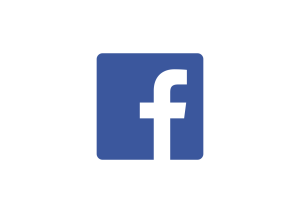 About Facebook, Inc.
When it comes to social networking, it's wise to put your best face forward. Facebook, the social networking juggernaut, lets users share information, post photos and videos, play games, and otherwise connect with one another through online profiles. The site, which allows outside developers to build apps that integrate with Facebook, boasts more than a billion total users. The firm was launched in 2004 by Harvard student Mark Zuckerberg as an online version of the Harvard Facebook. (The name comes from books of freshmen's faces, majors, and hometowns that are distributed to students.) In 2012 Facebook began publicly trading after filing one of the largest IPOs in US history.
Geographic Reach
Global in its reach, Facebook generated more than half of its revenue outside of the US in fiscal 2015. The majority of its international business comes from customers located in western Europe, Australia, Brazil, Canada, and China. Facebook sees Brazil and India in particular as key sources of growth. The company has offices and data center facilities located all over the world.
Sales and Marketing
Facebook, which has a global sales force, earns about 95% of its revenue from the sale of advertising (more than $17 billion in fiscal 2015). The company spent $281 million on its own advertising and promotional expenses during 2015.
Financial Performance
Facebook has experienced exponential growth over the past few years, enabling it to dominate the social networking world as the most trafficked site of its kind in the US. The company reported revenue of $17.9 billion for fiscal 2015. That was an increase of $5.4 billion (or 44%) compared to its revenue in fiscal 2014, which was about $12.5 billion.
Facebook's net income was $3.6 billion in fiscal 2015. That was an increase of $748 million (or 25%) compared to the company's net income the previous fiscal year.
Facebook has a surplus of cash on hand from operations. The company ended fiscal 2015 with $8.5 billion in cash, which was an increase of $3.1 billion (or 58%) compared to fiscal 2014 levels.
Strategy
Facebook owes the bulk of its growth to its ability to lure more and more visitors to its site and keeping them engaged. The site then stores data about its users and sells that info to advertisers and marketers. The growth in Facebook's advertising business, driven by mobile ads customized for individuals, has been staggering.
The company's strategy includes making key acquisitions to add specialized employees and complementary companies, products, or technologies. Facebook also continues to invest in its own core products and services to better serve its existing users and customers.
Mergers and Acquisitions
Facebook has slowed down its pace of acquiring companies somewhat in recent years. However in fiscal 2014 Facebook acquired WhatsApp, a cross-platform mobile messaging company for $19 billion. Also during 2014 Facebook acquired LiveRail, an advertising technology company that helps companies like Major League Baseball, ABC, and Gannett serve better ads in the videos that appear on their websites and apps.
Facebook
Worlds largest social network
Rank: 3
Company size: 1000
Global: Yes

Graduate programme: Yes
Intern programme: Yes