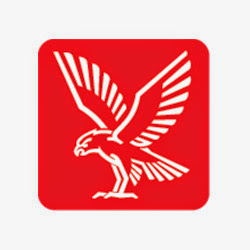 ​Falck's activities are directed at preventing accidents and disease; providing assistance in situations of emergency, accidents and need; and helping people move on with their lives after illness or accidents.
Falck has business activities in 44 countries on six continents.
In 22 countries Falck provides ambulance services to the general public in close collaboration with the authorities. Operating more than 2500 ambulances, Falck has the world's largest international ambulance fleet. And with fire-fighting services in several countries worldwide, Falck is also the world's largest provider of fire services.
Globally, Falck is a leader in rescue and safety courses, especially for staff in the offshore and maritime sector. At 37 training centres in 19 countries on five continents, Falck trains clients to take care of themselves and their colleagues.
In Denmark, Estonia, Finland, Lithuania, Norway and Sweden, more than a million subscribers – among these 100,000 public institutions and business enterprises – count on Falck to assist them within the areas of roadside assistance, travel, health and safety.
Falck is Scandinavia's largest provider of occupational health solutions and provides almost five million people with healthcare services. People in Asia, Latin America and the rest of Europe also benefit from Falck's healthcare services.
All these activities are built on a fundamental vision that Falck consists of people helping people. Falck's employees respond when accidents occur; they train people in taking care of themselves and the people around them; they fix cars that won't run and they relieve pain of the body and soul. Thus, empathy and determination is part of all Falck employees' DNA.
Falck
Falck has business activities in 44 countries on six continents.
Rank: 6
Company size: 1000
Global: Yes

Graduate programme: Yes
Intern programme: No