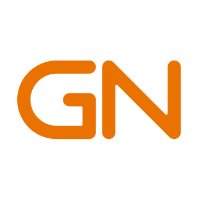 The GN Group
The GN Group is a global leader in intelligent audio solutions that let you hear more, do more and be more than you ever thought possible.
Our unique portfolio of medical, professional & consumer audio solutions – and the deep research & development expertise behind this range of products gives our brands unprecedented advantages in the med-tech, hearables and intelligent audio field.
Every day, we transform lives through the power of sound: Smart Hearing aids that enhance the lives of people with hearing loss; integrated headset and communications solutions that assist professionals in all types of businesses to be more productive; wireless headsets and earbuds designed to support any lifestyle and inspire everyone who likes to keep fit.
With world leading expertise in the human ear, sound, wireless technology and miniaturization, GN's innovative and intelligent audio solutions are marketed by our premium brands ReSound and Jabra.
About the programme by GN 

Join GN's global Graduate Program and be part of Making Life Sound Better.
The GN Graduate Program offers you the possibility to make a true difference in people's everyday lives. As a GN Graduate you will experience a great network of peers, a steep learning curve, management exposure and you will get a unique opportunity to develop personal and professional skills in a global setting.
About the programme by Graduateships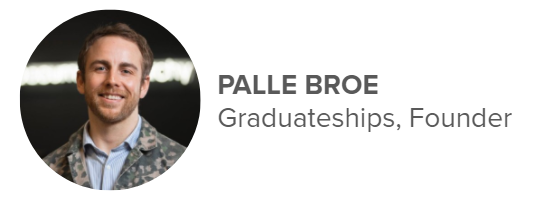 GN is an iconic Danish company with a very proud heritage. Since their founding in 1869 by C.F. Tietgen they have gone from strength to strength and is today one of the most successful Danish companies.  They are famous for their hearing technology and the is leading innovation within the field. They are currently in progress to buy SteelSeries, a global pioneer in premium software-enabled gaming gear and a well known brand amongst millennials.
Their graduate programme is one filled with purpose and you will immediately feel the impact the products have on their customers. The programme is very well structured and have been around for a while now. Its a well functioning machine that will allow you to test our different business units and international rotations during the 24 months.
GN Graduate Programme
The GN Group is a global leader in intelligent audio solutions
Rank: 19
Company size: 5001-10000
Global: Yes

Graduate programme: Yes
Intern programme: Yes
Website:
Link