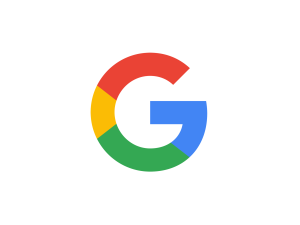 About Google Inc.
If you don't know what the term Google means, there's a leading Internet search engine you can use to find out. Taking its name from "googol" — the mathematical term for the value represented by a one followed by 100 zeros — Google offers targeted search results from billions of Web pages. Results are based on a proprietary algorithm; its technology for ranking Web pages is called PageRank. The firm generates revenue through ad sales. Advertisers deliver relevant ads targeted to search queries or Web content. The Google Network is a network of third-party customers that use Google's ad programs to deliver relevant ads to their own sites. In October 2015, Google formally became part — and by far the biggest part — of the Alphabet Inc. holding company.
Change in Company Type
The Google search and advertising business and several of the company's "side projects" comprise the Alphabet holding company. Each unit has its own CEO and reports financials. The move is aimed at increasing transparency, accountability, and focus. The Alphabet lineup is Google, which will include search, ads, maps, apps, YouTube, and Android; Calico, which studies longevity; Nest, which develops smart thermostats, smoke alarms, and other smart home devices; Fiber, the high-speed Internet infrastructure venture; Google Ventures and Google Capital, the company's investment entities; and incubator projects, such as Google X, where the company is developing a self-driving vheicle. Segment reporting of the units begins with Q4 2015. Alphabet Inc. will replace Google as the publicly-traded entity, but the two classes of shares will keep trading on Nasdaq as GOOGL and GOOG.
Geographic Reach
In order to face its international rivals head on, Google operates in more than 50 countries. International domains include Google.ba, Google.dm, Google.nr, Google.co.jp and Google.ca, and the Google interface is available in more than 100 languages. In keeping with its "googol" theme, the company's headquarters in Mountain View, California, is referred to as "the Googleplex," a play on googolplex — a one followed by a googol zeros.
Operations
Because the technology industry demands constant innovation, Google has been nothing short of relentless in its efforts to develop or acquire new services and products in order to stay ahead of such rivals as Yahoo! and Microsoft. Since its founding as search engine, the company has branched out to provide Web portal services such as Webmail (Gmail), blogging (Blogger), photo sharing (Picasa), interactive maps (Google Maps), and Web browsing (Google Chrome).
In addition, its Android operating system is a platform for mobile and tablet products; Google has also released an Android smart phone. The company sells digital content such as apps, music, and movies through Google Play Store (formerly called Android Market). Google subsidiaries include YouTube and DoubleClick.
Despite this plethora of diverse offerings, Google's lead in Internet search is still fueled by its advertising system, comprised of its AdWords and AdSense products (89% of its revenue stemmed from advertising in 2014). Customers of AdWords seek to drive traffic from Google to their sites and generate leads. Advertisers bid on keywords and have their ads appear as links on the right-hand column of Google's search results page under the sponsored links heading.
Through AdSense for Search, Google powers the search capabilities of other publishers' websites and search engines product. With AdSense for Content, Google delivers ads to a publisher's website that are targeted to the content on the publisher's site, and the publisher shares in the revenue generated when readers click on the ads. AdSense customers are publishers of third-party websites that comprise the Google AdSense Network. The AdSense Network includes many small websites, but has also attracted several big players in online publishing and e-commerce, including AOL, Ask.com, and NYTimes.com.
Financial Performance
Google has historically reported year-over-year revenue and net income growth, and fiscal 2014 was no different.revenues climbed from $59.8 billion in 2013 to peak at a record-setting $66 billion in 2014. Net income also surged 12% from $12.9 billion in 2013 to reach a milestone $14.4 billion in 2014. (Note: the company's 2013 financials were restated to reflect the divestiture of its Motorola Mobility and Motorola Home businesses.)
The historic growth for 2014 was attributed to the increase in advertising revenues generated by Google websites, Google Network Members' websites, and hardware product sales. The growth in advertising was fueled by a 20% spike in the number of aggregate paid clicks through its advertising programs from 2013 to 2014. Google was also helped by monetization improvements, including new and richer ad formats; an increase in aggregate traffic across all platforms; the continued global expansion of its products, advertisers, and user base; and an increase in the number of Google Network Members.
Like its revenues and net income, Google's cash flow from operations has also significantly increased year-over-year. Cash flow in 2014 increased to $22.4 billion compared to $18.7 billion in 2013 due to the higher net income and changes in working capital as a result of cash generated from prepaid revenue share, expenses, and other assets.
Strategy
In order to enter new markets and maintain a portfolio of innovative offerings, Google is continuing its strategy of new product development. The company launched its Google + social networking service in 2011 to directly compete with market leader Facebook.
Meanwhile, in a move that allows advertisers to better understand the consumer patterns and behavior of those it's attempting to reach through Google, in 2012 the company unveiled a new privacy policy. To the chagrin of privacy advocates, the update places all the information Google collects about users across its various products (YouTube, Gmail, and the rest) into one unified database. Google said it made the change to simplify its privacy policy. The update reduces 60 different privacy policies into one.
Mergers and Acquisitions
Armed with its significant pile of cash, Google keeps growing through the use of specific acquisitions. In 2014 it obtained start-up Titan Aerospace, a maker of high-altitude drones that can go five years without having to land or refuel. The company will join Google's Project Loon, which is working to deliver Internet signals to parts of the world currently offline via high-altitude balloons.
In 2014 Google purchased Nest Labs, a company that specializes in reinventing devices in the home such as thermostats and smoke alarms. Google also in 2014 picked up Skybox Imaging, a satellite imaging company, for $478 million in cash. The company plans for that transaction to complement Google Maps' accuracy. In addition, Google in 2013 paid a little more than $1 billion for mapping service Waze. The deal kept Waze out of the hands of Google's rivals and gave it technology that improved its navigation systems.
The company completed its biggest acquisition to date in 2012 when it bought phone hardware maker  Motorola Mobility for $12.5 billion. The deal was a major indicator that the company was shifting its strategy beyond its core Internet operations to increase its penetration in the fast-growing mobile market. The purchase allowed it to better compete with smartphone rival Apple by bolstering the adoption of its Android mobile software. However, in less than two years Google decided to exit the money-losing smartphone business. In early 2014 it agreed to sell Motorola Mobility to Lenovo for $2.9 billion. The Chinese PC maker will own the Motorola brand and its products (the Moto X, Moto G, and the DROID Ultra series), while Google will continue to own Motorola's technology patents.
Google
Fastest growing public technology company ever
Rank: 1
Company size: 1000
Global: Yes

Graduate programme: Yes
Intern programme: Yes