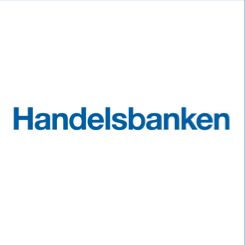 This is Handelsbanken
Handelsbanken is a full-service bank for both private individuals and companies, and has nationwide branch network in Sweden, Britain, Denmark, Finland, Norway and the Netherlands. We grow internationally by establishing our business in selected markets, and we are currently represented in 24 countries. Handelsbanken was founded in 1871 and today has over 11,500 employees, of which 35% work outside Sweden.
We attach great importance to creating long-term customer relationships, and we do that by decentralized approach, strong local presence and high quality of service and advice. We have more satisfied customers than comparable banks, so our customers like the way we do banking! Handelsbanken is also one of the most cost-listed full-service banks in Europe and has over the past 42 years had higher profitability than the average for comparable banks.
Working at Handelsbanken
Our way of conducting banking differs a lot from other banks. For those employees, it means a big believer before with good development.
Are you the one we are looking for?
We are looking for someone who is committed, want to take responsibility and are passionate about providing the best possible service with the customer in focus. You want to think for yourself, is solution-oriented, proactive and want to be involved in developing our company. You are curious about the leadership and as part of your career are you open to move in Sweden and abroad.
Handelsbanken
Handelsbanken is one of Sweden's leading banks with over 800 branches in more than 20 countries, and nearly 12,000 employees.
Rank: 24
Company size: 1000
Global: Yes

Graduate programme: Yes
Intern programme: Yes