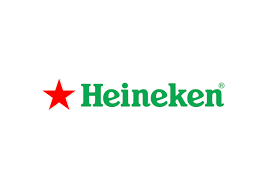 Heineken is a beer brewer that owns and manages a portfolio of beer brands.
Its principal brand is Heineken. In addition, the Company has more than 200 international, regional, local and specialty beers and ciders, including Amstel, Birra Moretti, Cruzcampo, Foster's, Kingfisher, Newcastle Brown Ale, Ochota, Primus, Sagres, Star, Strongbow, Tiger and Zywiec.
It has a global network of distributors and over 125 breweries in more than 70 countries. Heineken comprises six geographical segments: Western Europe, Central and Eastern Europe, The Americas, Africa and the Middle East, Asia-Pacific.
Working at Heineken
Heineken takes the development of its people very seriously and therefore supports development at all levels, whether that is in a local market or in an international context.
To make sure that the business is building the skills needed for the future, the company bases the development of functional expertise as your career progresses on well defined competencies. This ensures a depth of understanding around the working practices and challenges within a function. For those who advance to senior management, the focus of their development will shift from functional competence to leadership competence, again following a global approach.
Heineken
The third largest beer brewer in the world
Rank: 11
Company size: 1000
Global: Yes

Graduate programme: Yes
Intern programme: Yes